Joined

Aug 22, 2021
Messages

66
Reaction score

80
Points

18
Nation of residence
Nation of origin
PM Mostafa Madbouly said there are some outstanding issues between the two countries​
The Egyptian-Turkish diplomatic ties could be restored this year in case the outstanding issues are overcome, the Egyptian premier said Thursday, only one day after both countries wrapped up the latest round of bilateral talks meant to normalise the long-frayed ties.
In an interview with Bloomberg, PM Mostafa Madbouly said there are some outstanding issues between the two countries despite the movement that has taken place in the last few months, in reference to the exploratory talks between both countries.
Egypt and Turkey started in May exploratory talks for the first time after nearly eight years of frozen relations in a bid to mend fences damaged since the 2013 ouster of late Muslim Brotherhood president Mohamed Morsi, who was backed by the government of Tayyip Erdogan, Turkey's president and then prime minister.
The two countries are also at odds over some regional issues, atop of which is Libya – a neighbouring country to Egypt – due to Turkey's introduction to thousands of paid Syrian fighters into its lands.
Madbouly reiterated that Turkey's involvement in Libya remains a key issue for Egypt, saying "no other countries should be physically interfering in Libya."
The oil-rich country was gripped by violence and political turmoil following the ouster and murder of its leader Muammar Gaddafi on the heels of a NATO-backed uprising.
In recent years, Libya was torn between warring administrations, one in the east and one in the west, before the two camps signed a ceasefire in Geneva last year. Also, an interim government was established earlier this year to guide the country towards the planned polls slated for December.
However, the presence of foreign fighters and mercenaries in the Libyan land, including the Turkish fighters, is still one of the challenging issues in the way of the planned elections.
Egypt has repeatedly called for the immediate exit of all foreign forces and mercenaries from the North African country that shares a 1,115 kilometre-long border and whose stability is viewed as critical to Egypt's national security.
The Egyptian calls are in line with other international and regional powers's demands in order to firm up the ceasefire that came into effect in October.
Madbouly said in his interview that Egypt is working to help Libyans reach their goal of deciding their own future.
"We would like to leave Libyans to decide," their future, he appended.
Madbouly's remarks come hours after Egyptian Foreign Minister Sameh Shoukry told Bloomberg TV that Egypt is "eager to find a resolution" and a formula for restoring normal relations with Ankara, albeit he said that "more work needs to be done" to reach such a step.
"When Egypt is 'satisfied' that outstanding issues have been resolved, the door will be open for further progress," Shoukry said.
The exploratory talks between Egypt and Turkey come as Ankara seeks to end its differences, which have been impacting its economy, with regional powers over several crises in the region.
The first round of the exploratory talks was held in Cairo with the presence of Egyptian and Turkish diplomatic officials. The round was described by both sides as "frank and in-depth."
Ankara hosted on Tuesday and Wednesday the second round of talks, where both sides agreed to continue engaging in exploratory talks in the future.
Harbouring members and leading figures of the Muslim Brotherhood – which was designated as a terrorist group in Egypt after 2013 – as well as allowing them to voice their anti-Egyptian government rhetoric on Turkish TV channels are deemed among the essential reasons behind the deterioration of the Egyptian Turkish ties.
Over the past months, Ankara has reportedly requested the Muslim Brotherhood-affiliated channels based in Istanbul dim their criticism of Egypt's government, as Turkey seeks to repair ties with Cairo.
Also, Turkey in late August has reportedly prevented two Muslim Brotherhood members accused by Egyptian authorities of masterminding the assassination of former Egyptian prosecutor-general Hisham Barakat in 2015 from leaving its lands.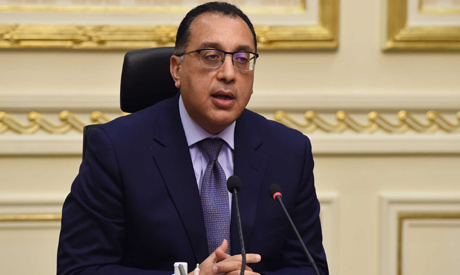 PM Mostafa Madbouly said there are some outstanding issues between the two countries
english.ahram.org.eg