Türkiye offers solidarity with Libya after deadly floods, dispatches aid

​
'Türkiye stands with the Libyan people,' says Turkish President Erdogan​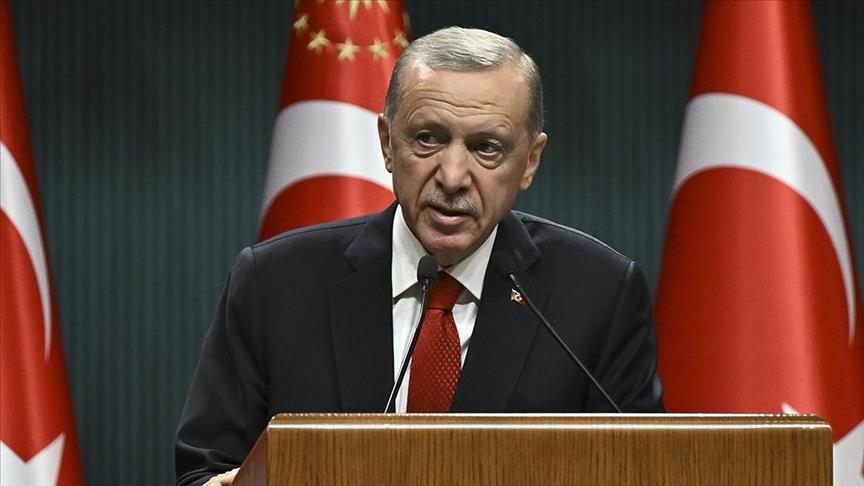 NEW YORK
Turkish President Recep Tayyip Erdogan expressed solidarity early Tuesday with Libya after severe floods killed more than 2,000 people.
"Türkiye stands with the Libyan people,"
Erdogan said on the social media platform X.
He offered his condolences to the victims' families and wished a speedy recovery to the injured.
Erdogan said that Türkiye is sending three aircraft to Benghazi along with 168 search and rescue personnel and humanitarian aid.
Storm Daniel swept several areas of eastern Libya on Sunday, most notably the cities of Benghazi, Al Bayda and Al-Marj, as well as Soussa and Derna.
The death toll from floods in Derna has risen above 2,000, while thousands of people are believed to be missing.
The head of Libya's Tripoli-based unity government, Abdul Hamid Dbeibeh, declared all areas exposed to the storm and floods
''disaster zones.''
Libyan authorities declared a state of emergency, which included suspending classes at all public and private educational institutions and closing shops and called for international support.
'Türkiye stands with the Libyan people,' says Turkish President Erdogan - Anadolu Ajansı

www.aa.com.tr