Contributor
Think Tank Analyst
Messages

1,287
Reactions
Nation of residence
Nation of origin
The recent defense pact signed between Greece and the United Arab Emirates could lead to comprehensive arms deals between the two allied nations. The UAE has quite a few weapons systems Greece might be interested in acquiring, especially for its air force.
The defense pact, reached in November, came amidst increased tensions between Greece and Turkey. Abu Dhabi previously demonstrated its solidarity with Greece in its ongoing maritime disputes with Turkey when it
dispatched
four of its air force's F-16s to the Greek island of Crete back in August 2020.
The composition of the Hellenic Air Force (HAF) and the UAE Air Force (UAEAF) are similar. Both operate U.S.-built F-16 alongside smaller numbers of French-built Mirage 2000 fighter jets, although the UAE's are more advanced variants. Abu Dhabi has 78 F-16E/F Block 61s, a unique variant built especially for the UAE nicknamed the "Desert Falcon" that is among the world's most advanced. It also flies Mirage 2000-9s while Greece flies Mirage 2000-5s.
UAE – Air Force Lockheed Martin F-16E Fighting[+]
UNIVERSAL IMAGES GROUP VIA GETTY IMAGES
Both air forces are undergoing some major upgrades and acquisitions. Greece has signed contracts to extensively modernize its F-16 and Mirage fleet by the end of the decade. When the modernization of its F-16 fleet is complete in an estimated seven years time
they will be the most advanced F-16s in Europe
. Meanwhile, the UAE's Mirages
will be upgraded by France
.
More significantly, the two countries are buying new warplanes. Greece recently ordered
18 4.5-generation multirole Dassault Rafales
from France and is seeking a similar number of stealthy fifth-generation F-35 Lightning II jets from the United States. These acquisitions could significantly alter the balance of air power between Athens and its rival Ankara.
The UAE has ordered 50 F-35s. Acquisition of such a large fleet of these stealth fighters would undoubtedly make the UAEAF an even more powerful air force to be reckoned with in the skies over the Persian Gulf region and beyond. If and when Abu Dhabi procures those warplanes it may well decide to sell some of its F-16s and Mirage 2000s to Greece. The advanced Desert Falcons in particular could potentially serve as stopgap jets for the HAF while its other F-16s are being upgraded by Lockheed Martin
LMT
.
Men walk past a French-made Dassault Mirage 2000[+]
AFP VIA GETTY IMAGES
BlueMelange, an independent research group of Turkish Defense News,
previously suggested
that the UAE may also offer Greece its Mirage 2000-9s upon acquiring F-35s.
The analysts pointed out that the UAE's growing defense industry produces several sophisticated weapons systems of the kind the HAF might be interested in acquiring.
"Greece may sign new contracts to equip its F-16C/D Block 50s and F-16V Block 72s, and especially Mirage 2000-5 MK2s, with UAE weapons systems before the arrival of F-35s and Rafales," they said.
Al Tariq, a subsidiary of the UAE government-owned EDGE Group, builds precision-guided bomb kits for unguided general-purpose Mark 81 and 82 bombs. These kits are based on the South African Denel Dynamics Umbani bomb kit.
"Al Tariq-S has a 25-mile stand-off range while the Al Tariq-LR has a 75-mile range thanks to its large fold-out wings," the analysts said.
The kits have global positioning and inertial navigation (GPS-INS) guidance systems, enabling them to operate in all-weather conditions in either day or night. Their accuracy can be further enhanced with optional imaging infrared or semi-active laser seeker guidance systems.
Halcon, another subsidiary of EDGE Group that also specializes in building bomb guidance systems, produces the Thunder guidance kits. The Thunder P31 and P32 also use GPS-INS systems to guide Mark 81/82 bombs onto targets from up to 20 miles away. The Thunder P4, designed for the Mark 84, can also deliver that bomb's much heavier payload onto a target up to ten miles away.
Additionally, Halcon developed the "Desert Sting" family of guided micro-munitions that can be dropped from drones. They also have the same guidance systems mentioned above and can deliver payloads from 5 kilograms up to 35 kg depending on the variant. These tiny munitions have a maximum range of ten miles.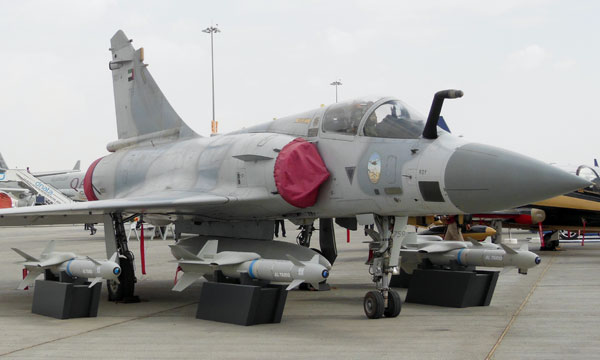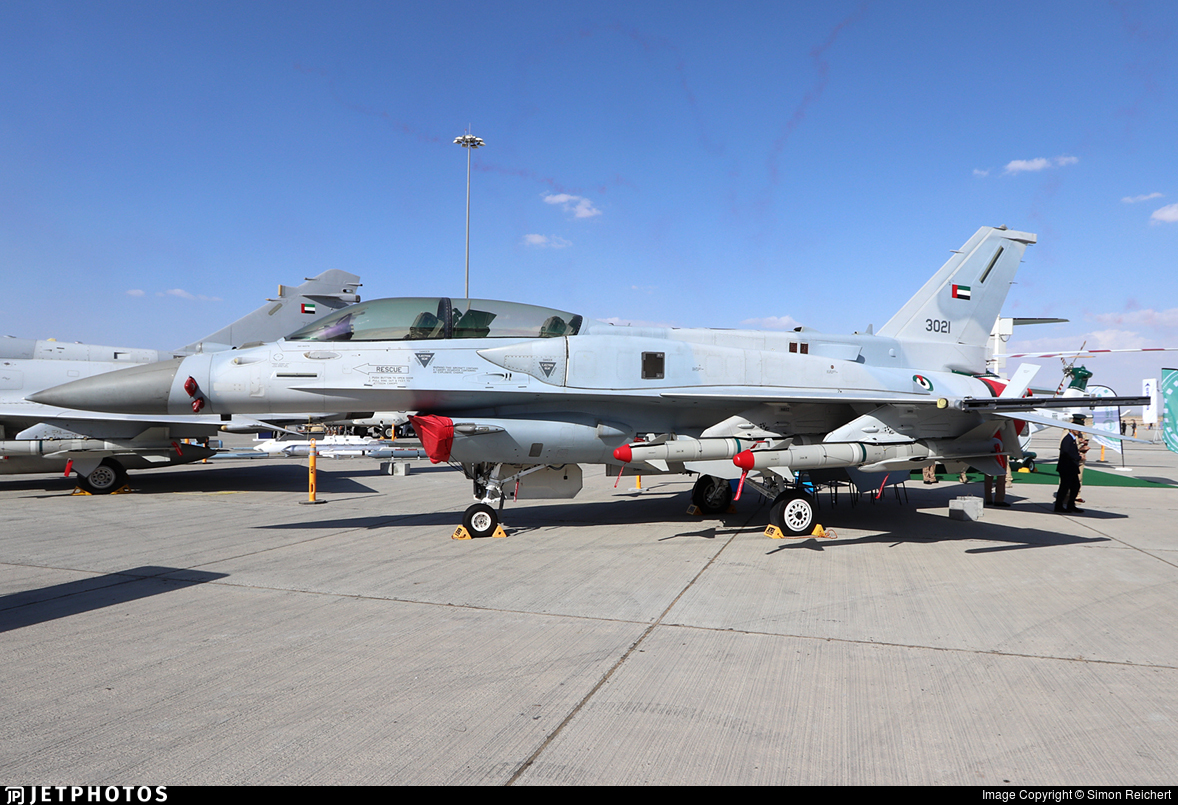 Last edited: