A collage of new-generation surface-to-air systems developed by India's DRDO (not to scale):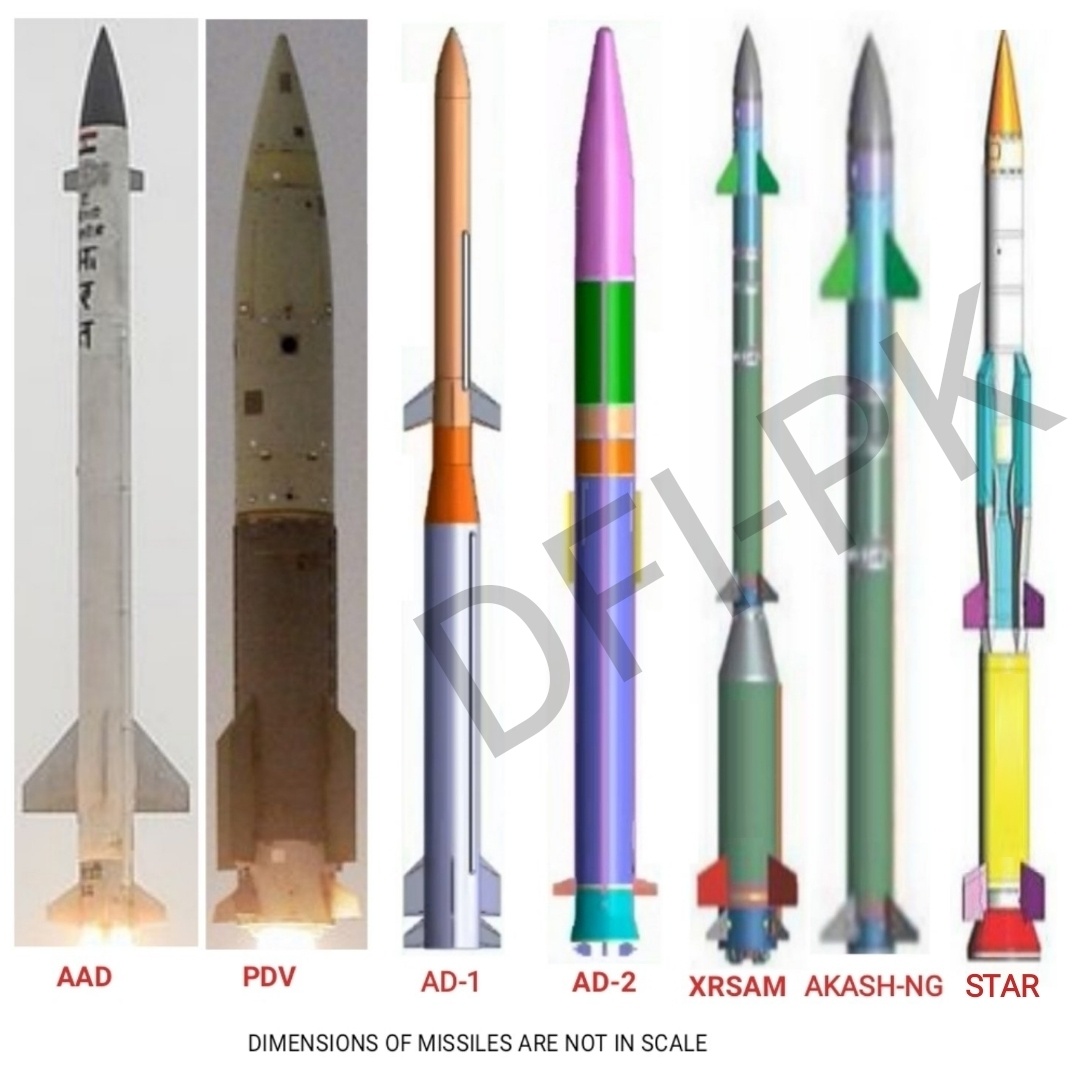 From left to right:
AAD
- Endo-atmospheric ABM with max ~30km apogee. First tested 2007, development complete.
PDV
- Exo-atmospheric ABM with max ~150km apogee. First tested 2014, development largely complete.
Includes IR-guided Kinetic Kill Vehicle (KKV). The XSV-1/PDV Mk-2 ASAT weapon tested in 2019 is basically this with an additional booster stage. AAD & PDV together comprise Phase-I of Indian BMD.
AD-1
- In development, equivalent to Aster-30 Block-II in terms of BMD capabilities.
AD-2
- In development, equivalent to SM-3. AD-1/2 comprise Phase-II of BMD, primarily designed for
ship-based usage.
XRSAM
- Long-range SAM, believed to be Akash-NG with additional booster stage. In development.
Akash-NG
- Next-gen version of Akash (doesn't really have anything in common with the old one besides
the name), medium-range SAM for land-based usage. First tested 2020, still in development.
STAR
- Supersonic Target powered by air-breathing Ramjet motor. Designed to simulate cruise missiles
like the Chinese YJ-12/YJ-18 in training air-defence crews to engage fast moving targets. Still
in development.