Experienced member
Moderator
Canada Moderator
India Moderator
Joined

Aug 23, 2020
Messages

4,479
Reaction score

8,880
Points

113
Nation of residence
Nation of origin
Thumbi , I get your point , they need India more then India needs them thats fact . The only reason I mentioned F-18's are they are best available matured platform and can easily counter anything China can throw in IOR , and they will give enough breather to Indian aviation Industry to develop some good carrier based platform .
Growlers are best in electronic warfare and the armament they carry can easily blunt anything we meet in IOR , F-18's can easily dominate in IOR so only two squadrons can easily give us strategic edge against China .
We cant match China in numbers so quality is only factor which we can have and F-18's can easily increase Chinese cost to counter them
At this number requirement, F-18 superhornet may be viable as stop gap for say 15 years (given what is maturing tech wise and what can be retrofitted onto legacy), but I think it will be overpriced given its designed for 30 year service: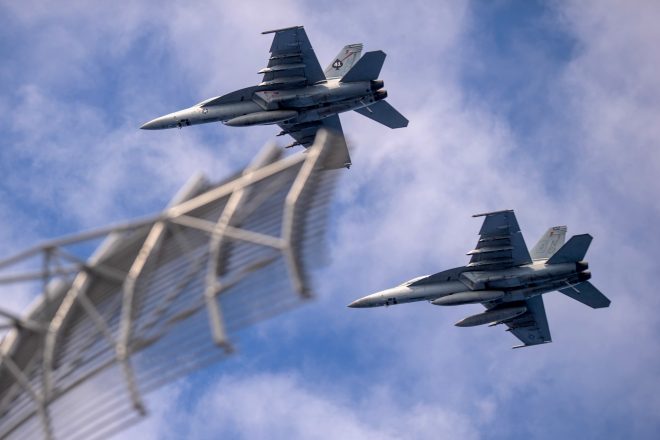 NATIONAL HARBOR, Md. — If Congress mandates the Navy keep buying the current F/A-18E/F Super Hornets, the airframes will be in the fleet into the 2050s. But by then, the fourth-generation fighters likely couldn't stand up to future threats, a service official said Tuesday. Rear Adm. Andrew...

news.usni.org
It depends on what the deal/plan we work out is with the supporting crucial infra that can be taken forward past F-18 itself...and how our tier A partners (France, US, UK) fit into all of that.