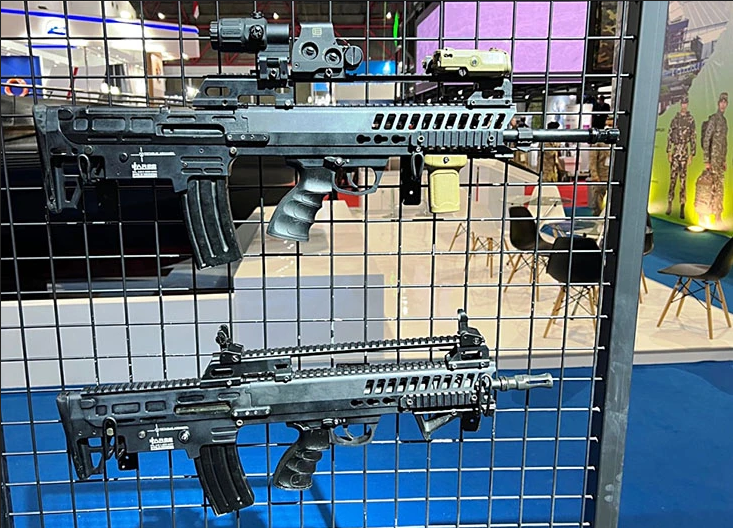 IFAR-22 actually involves the role of PT Pindad Indonesia. Apart from supplying barrel components, PT Pindad also participated in the IFAR-22 testing phase.
Apart from the barrel which adopts the components belonging to the PT Pindad Indonesia type SS-2 assault rifle, the IFAR-22 ammunition magazine is also supplied by Pindad.
The IFAR-22 assault rifle is equipped with a picatiny rail, which extends above the barrel. Making it easier to install additional aiming devices. So far, the IFAR-22 has been shot tested up to 4,000 times to measure the strength of its barrel.
The IFAR-22 is designed to be friendly for left-handed snipers, because the discharge hole can be adjusted to the left side. By design, the IFAR-22 gives a frightening impression like a foreign-made Bullpup rifle.
JAKARTA - Ada pemandangan tak biasa pada gelaran pameran alat pertahanan Indo Defence 2022 pekan lalu di JIExpo Kemayoran, Jakarta 2-5 November kemarin.

ulasan.co