Experienced member
Staff member
Administrator
Joined

Aug 24, 2020
Messages

4,326
Reaction score

16,966
Points

113
Nation of residence
Nation of origin

Cons. Started:
Completed:
Weight:
Size:
Max Depth:
Speed:

Motors:


Max Time Submerged:
Scout Time:
Range:
Crew:
Guns:
​

12th August 1943
10th August 1944
1,526 tons (surafaced), 2,424 tons (submerged)
95m * 8,3m * 4,6m
120 m
20,25 knots surfaced
8,75 knots submerged
4 tane 5400 hp diesel motor
4 tane 2740 hp electrical motor
2 propeller
48 hours while 2 knots
75 days
11,000 nautical miles (20,000 km) while surfaced at 10 knots speed (19 km/hr)
80
10 21 inches (533mm) torpedo tube
1 5 inçlik (127mm) deck gun
4 machine gun
67 years ago today, the Turkish Navy suffered its biggest peacetime casualty when submarine TCG
Dumlupınar
(ex USS
Blower
) sunk at Nara point, in Çanakkale Strait.
TCG
Dumlupınar
and her sister boat TCG
1. İnönü
were returning from NATO exercise. At 02:15 in the morning, Swedish flagged merchant ship M/V
Naboland
and TCG
Dumlupınar
encountered at Nara point, the narrowest and difficult to navigate part of the Strait. The civilian ship hit the submarine at starboard bow, just aft of the forward diving planes. The submarine rolled to port with the force of the impact and sunk immediately. 5 submarines who were at the sail during the collision were the only survivors. The rest of the crew was trapped inside. She sunk to 85 meters.
22 sailors trapped in the aft torpedo compartment were able to release the submarine's sunk buoy. Submarine rescue and salvage ships were rushed from the main naval base in Gölcük after the incident. But all efforts to reach the submarine and rescue the survivors failed cause of very strong water currents and insufficient equipment. All efforts to rescue the trapped man failed.
Since that fateful day, on every 4th of April, we remember those that have a watery grave were no rose will grow.

Custom's Ship At The Scene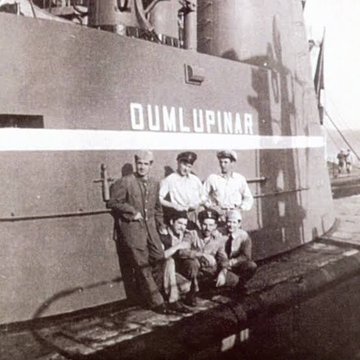 The Sailors We Lost With Dumlupinar
---
Kur Alb Hakki Burak, Makine Kd Yzb Nasit Ongoren, Makine Yzb Affan Kayali,
Guverte Utgm Ismail Ture, Makine Utgm Fikret Coskun, Guverte Tgm Bulent Orkun,
Guverte Tgm Macit Sengun
Sevki Ozsekban, Ali Tayfun, Emin Akan, Omer Oney, Mehmet Denizmen, Sait Yildirim
Cemaleddin Denizkiran, Salahaddin Cetindemir, Zeki Gider, Kemal Acun, Huseyin Ucan, Cemal Kaya, Naci Ozaydin
Bahri Serseren, Ihsan Icdemir, Selami Ozben, Ibrahim Altintop, Saban Mutlu, Ihsan Coskun, Hamd Reis,
Samim Nebioglu, Mustafa Dogan, Ihsan Aral, Zeki Acikdag, Necdet Yaman, Tugrul Cabuk, Mehmet Ali Yilmaz
Karasulu Veysel Saygili, Rizeli Ramazan Yurdakul
Milasli Niyazi Giritli, Istanbullu Zugfer Ceylan, Istanbullu Ibrahim Islemeci, Trabzonlu Murat Yildirim,
Bodrumlu Mehmet Kizilisik, Bodrumlu Emin Suzer
Canakkaleli Mehmet Demirel, Bigali Ali Gokcu, Antalyali Nurettin Alabacak, Bandirmali Omer Yalcin,
Edremitli Ali Aslan, Lapsekili Ulfeddin Akar, Sileli Bekir Sari, Surmeneli Yusuf Demir, Rizeli Mehmet Aydin,
Sokeli Mustafa Ozsoy, Marmarisli Nuri Acar, Corlulu Hudai Cagdan, Lapsekili Kadir Demiroglu,
Tekirdagli Fikri Ulastirici, Bigali Huseyin Sayim, Bartinli Huseyin Kayan, Izmirli Kenan Odacioglu,
Lapsekili Ahmet Gunal, Bartinli Mustafa Tasci, Canakkaleli Hasan Bozoglu, Bursali Ibrahim Aksoy,
Izmirli Feridan Kircali, Ordulu Ismail Ozdemir, Carsambali Hasan Arslan, Inebolulu Ahmet Ozkaya,
Canakkaleli Enver Ucar, Focali Necati Kalan, Inebolulu Murat Suyabatmaz, Giresunlu Mehmet Demir,
Giresunlu Galip Yilmaz, Goreleli Hasan Kelleci
We pray for them...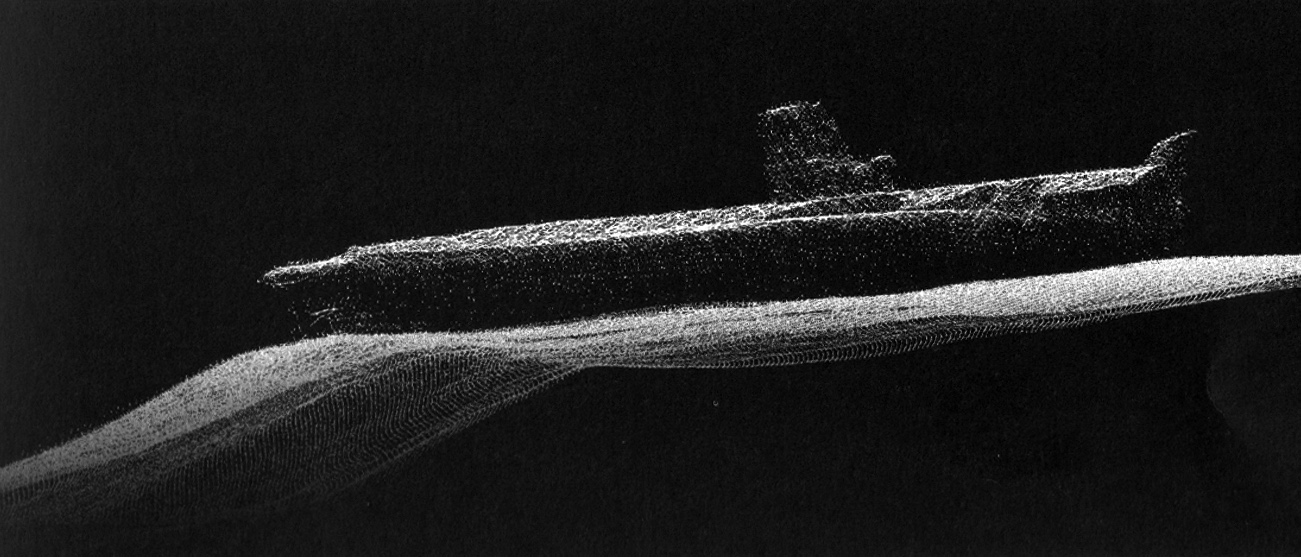 67 years ago today, the Turkish Navy suffered its biggest peacetime casualty when submarine TCG Dumlupınar (ex USS Blower) sunk at Nara point, in Çanakkale Strait. TCG Dumlupınar and her sister boa…
turkishnavy.net