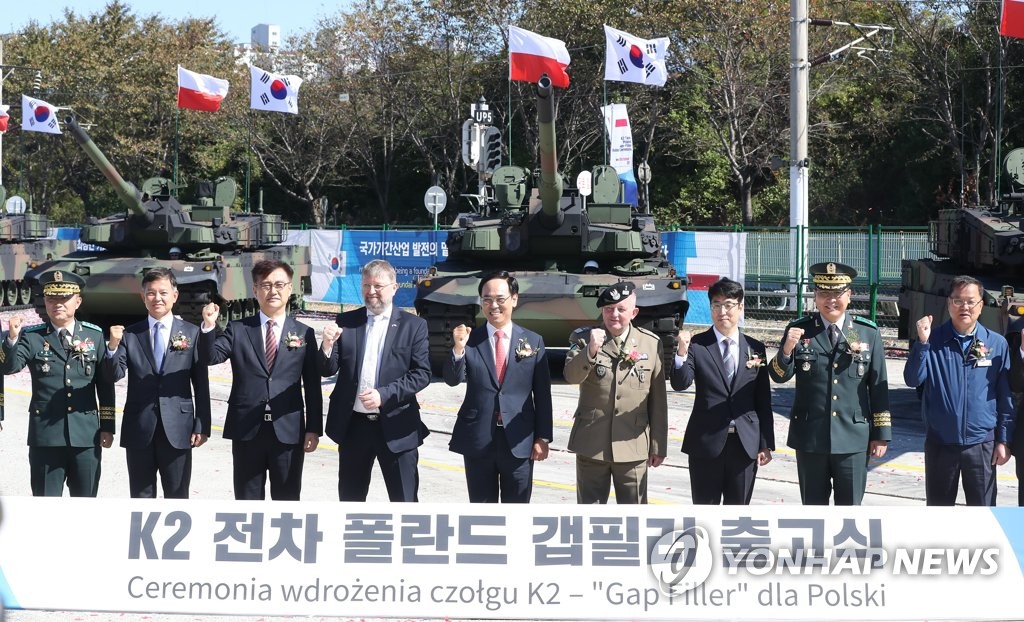 Hyundai Rotem
and
Hanwha Defense
announced on the 19th that they held a rollout ceremony at their factory in Changwon to commemorate the first shipment of K2 and K9 to be exported to Poland. The ceremony was attended by Polish Ambassador to Korea Piotr Ostaszewski, Polish Army Commander Maciej Jabolnski, South Korean government officials and representatives of defense companies.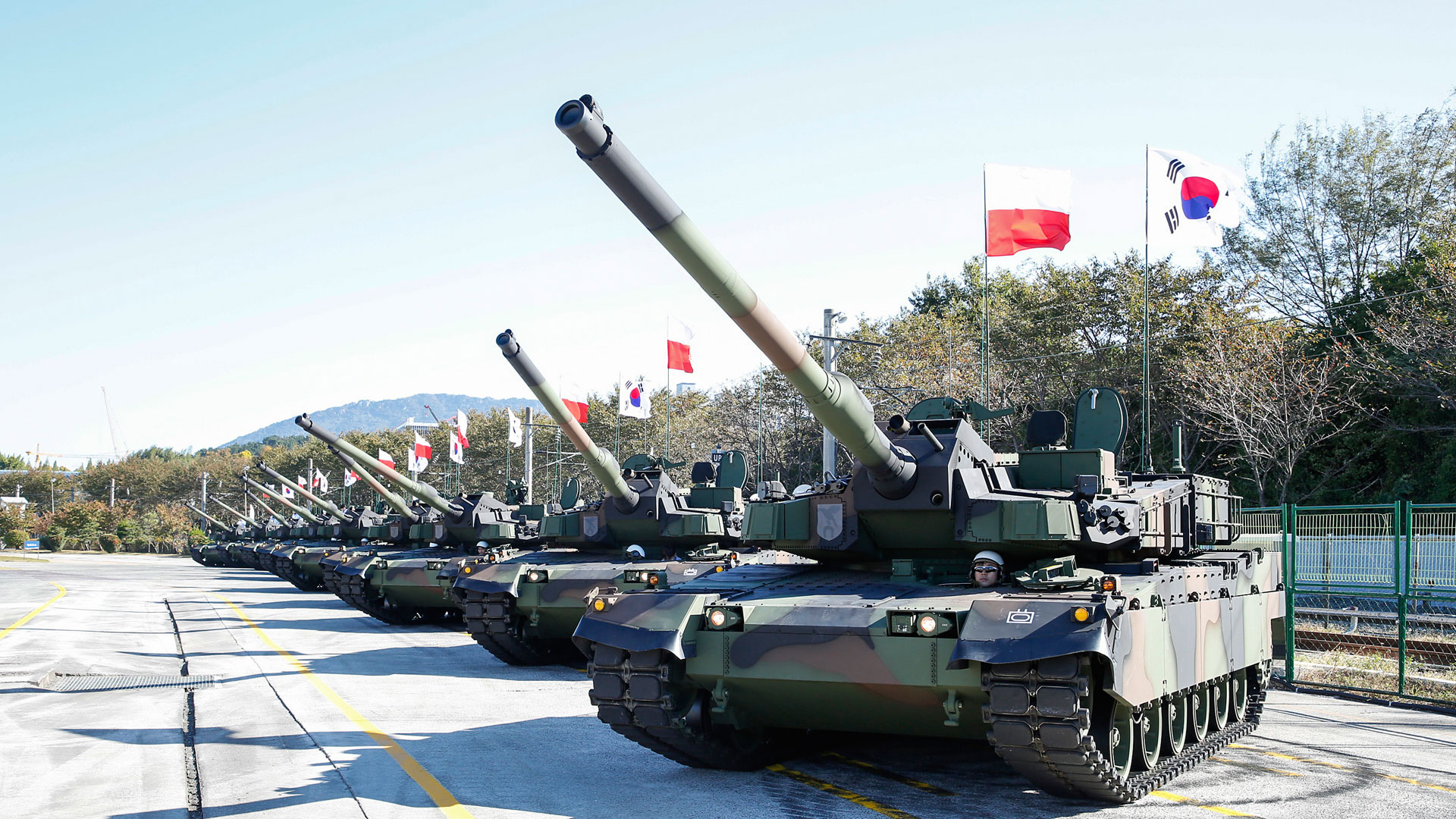 The K2 and K9 that will be shipped to Poland on this day are Gap filler tanks and Self-Propelled Howitzers for Polish troops. Gap filler is a word that means military equipment to be operated until new military equipment is introduced to replace old military equipment. Poland, which recently announced plans to introduce the next generation of tanks, has decided to receive 180 K2 tanks and 212 K9A1 produced in South Korea first to quickly replace aging tanks and Self-Propelled Howitzer.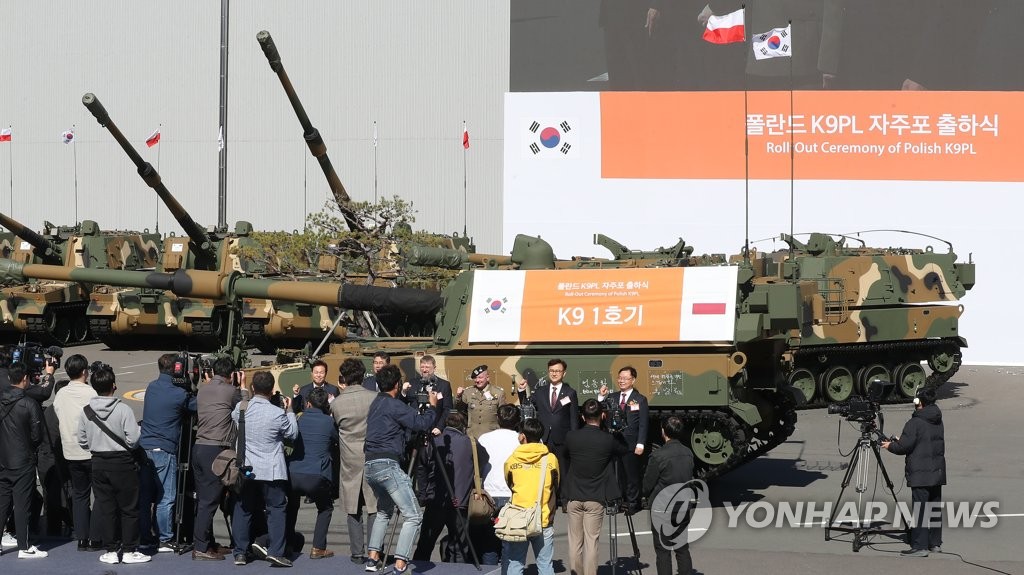 Starting with 10 K2s and 24 K9s, which will be shipped for the first time on October 19, they will be delivered sequentially to Poland by 2025. Upon arrival in Poland, the K2 and K9A1 will be deployed to the
16th Mechanised Division
of the
Polish Land Forces
through inspection procedures.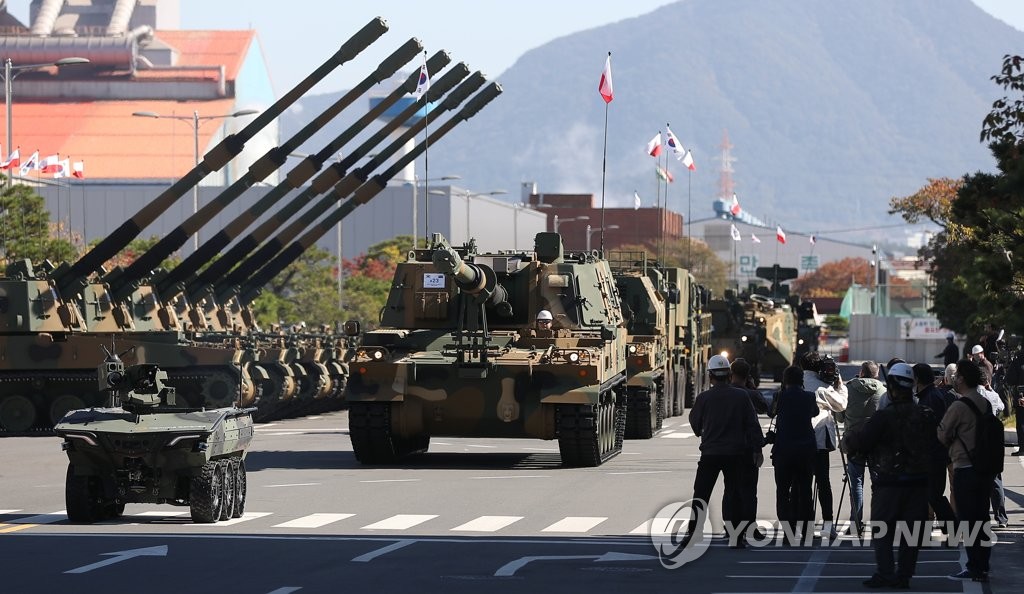 Earlier, Hyundai Rotem and Hanwha Defense signed a framework agreement with Poland's PGZ in July to urgently supply K2 and K9. Then, in August, they signed an executive agreement to export 180 K2s and 212 K9A1s, and finally signed an export contract for K2s and K9s.
Photo: Yonhap News