Experienced member
Lead Moderator
Moderator
Joined

Aug 24, 2020
Messages

3,629
Reaction score

13,134
Points

113
Nation of residence
Nation of origin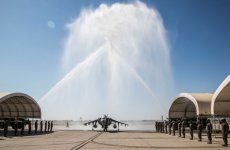 On 15 October 2020, Marine Attack Squadron (VMA) 311 Tomcats ('WL-xx') encountered a sad Sundown ceremony at home base MCAS Yuma (AZ).
But the great news is, in spring 2022, the squadron will reactivate as Marine Fighter Attack Squadron (VMFA) 311 operating the F-35C Lightning II. The Tomcats will be based fom that moment at MCAS Miramar (CA). Likewise in that period, VMA-214 Black Sheep ('WE-xx') will begin flying the F-35B as VMFA-214 but they remain at Yuma.
The Tomcats were initially commissioned in 1942 as a training squadron flying the SNJ Texan but quickly transitioned to a fighter attack squadron flying the F4U Corsair from MCAS Cherry Point (NC). The squadron participated in Word War II with the Corsairs and after the war they transitioned to TO-1 Shooting Stars in 1949. They flew the first Marine jet combat mission in 1950s during the Korean Conflict. In the summer of 1958 , the squadron swapped to A4D Syhawk operations. VMA-311 was named Marine Corps Aviator Association's Attack Squadron of the Year in 1988 and 1991, and became the first Marine squadron to employ the AV-8B Harrier II in service with the squadron since 1988) in combat during Operation Desert Shield. VMA-311's Harriers were also the first to fly combat missions in Afghanistan during Operation Enduring Freedom, and participated in the (again) first combat sortie of Operation Iraqi Freedom in 2003. VMA-311 is part of Marine Aircraft Group 13 and commanded by the 3d Marine Aircraft Wing.
VMA-214 Black Sheep was commissioned at MCAS Ewa (HI) on 1 July 1942 and started to fly with the F4F Wildcat. The Black Sheep's participated in World War II, with F4U Corsairs and transtitioned to the F9F Panther after their Korean war combat deployment. The period between Korea and Vietnam saw several significant changes for the Black Sheep. VMF was changed to VMA on 9 July 1957, and was redesignated as "attack" rather than "fighter". In March 1958, the Black Sheep transitioned to the FJ-4 Fury. VMA-214 became the first squadron to deploy flying their aircraft across the Pacific. Another aircraft change occurred in January 1959, when the Black Sheep changed over to the newer FJ-4B Fury. On 23 January 1962, VMA-214 replaced the FJ-4B Fury with the A-4B Skyhawk. VMA-214 returned from Vietnam in April 1967, and moved to MCAS El Toro. In September 1987, the Black Sheep squadron moved to Yuma. In June 1989, they transitioned to AV-8B Harrier.
Both squadrons are expected top be Full Operation Capable with the F-35B and F-35C from 2024.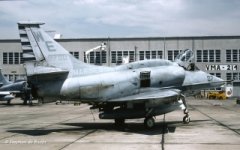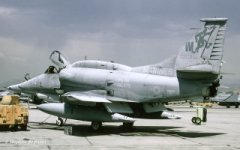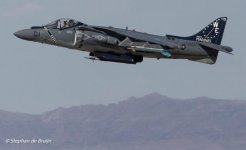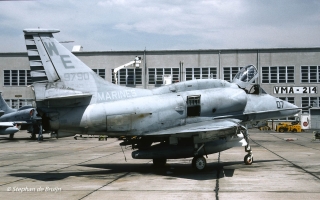 Marine Attack Squadron news, Tomcats and Black Sheep transition to Lightning II On 15 October 2020, Marine Attack Squadron (VMA) 311 Tomcats ('WL-xx') encountered a sad Sundown ce...
www.scramble.nl