On July 1, 2021, Japan's Acquisition, Technology & Logistics Agency (ATLA) released a video on the latest and future equipment of the Japan Self-Defense Forces (JSDF).​
Yoshihiro Inaba
17 Jul 2021
From this video,
Naval News
will focus on the equipment related to the Japan Maritime Self-Defense Force (JMSDF).
Next Generation Offshore Patrol Vessels (OPV)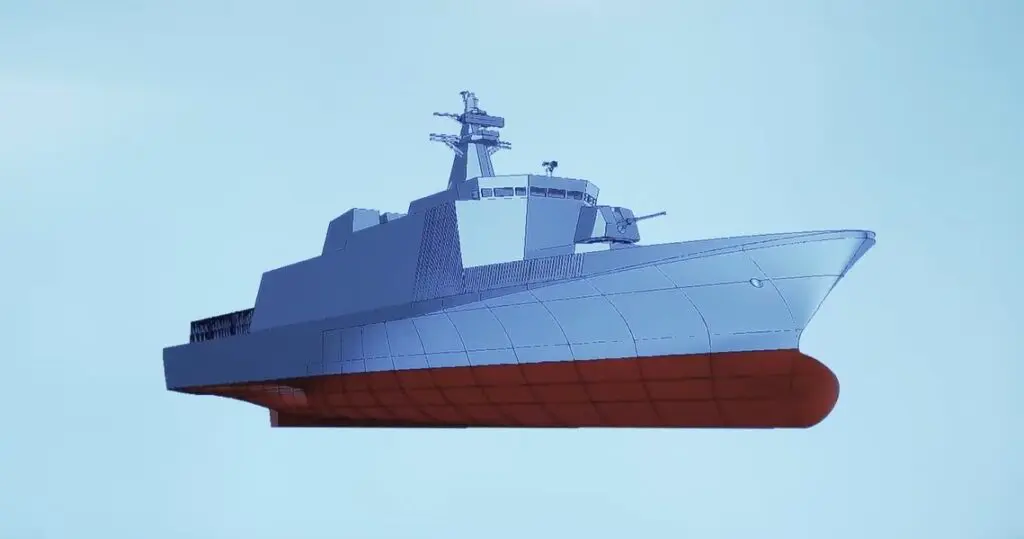 The OPV will take over the patrol missions of the Abukuma-class destroyer and Hayabusa-class guided-missile patrol boats currently operated by JMSDF, including monitoring of other countries' military vessels in the Sea of Japan, East China Sea and Pacific Ocean. While the OPV's primary mission is patrol, and its armament is very limited, it will be very well equipped for ISR.Four ships are scheduled to be introduced by FY2024, and 12 by FY2029.
According to the ATLA video, OPV has the following four features:
1. Automation
・Few crew operation (according to the MOD, the size of the crew is about 30)
・Future autonomous navigation
2. Adaptability
・Items for ISR (Intelligence, Surveillance and Reconnaissance) operations
・Medium and smaller caliber gun (The CG model shown in the video is equipped with a 76mm gun)
・Multipurpose hunger
3. Modularity
・Deck space for modular payloads
・ISO containerization for mission module
4. Sustainability
・Easy maintenance
・Low fuel consumption
・Maintenance support package
Among these features, crew size reduction is very important for JMSDF, which is suffering from manpower shortage. In addition, the aft deck can carry multiple containers, making it useful for a wide range of missions, from transporting supplies in peacetime to providing humanitarian aid in times of disaster. These functions can be used to address Japan's most pressing issues, such as remote island defense and disaster relief. On the other hand, multi-purpose hangers and modularization of equipment have the advantage of being able to change the ship's equipment to suit different missions, as well as being able to propose a form that meets the requirements of other countries when exporting to them.
UNIted COnbined Radio aNtenna (UNICORN)
UNICORN is the NORA-50 integration mast, which has a bar-shaped dome that houses the antennas for tactical data link, TACAN (Tactical Air Navigation System), and communications. According to ATLA, UNICORN has a shape designed to reduce the radar cross section (RCS), which makes it stealthy. It is currently being installed on the Mogami-class frigates under construction. In addition, there is a possibility that they will be considered for integration into OPV.
ASV and EMD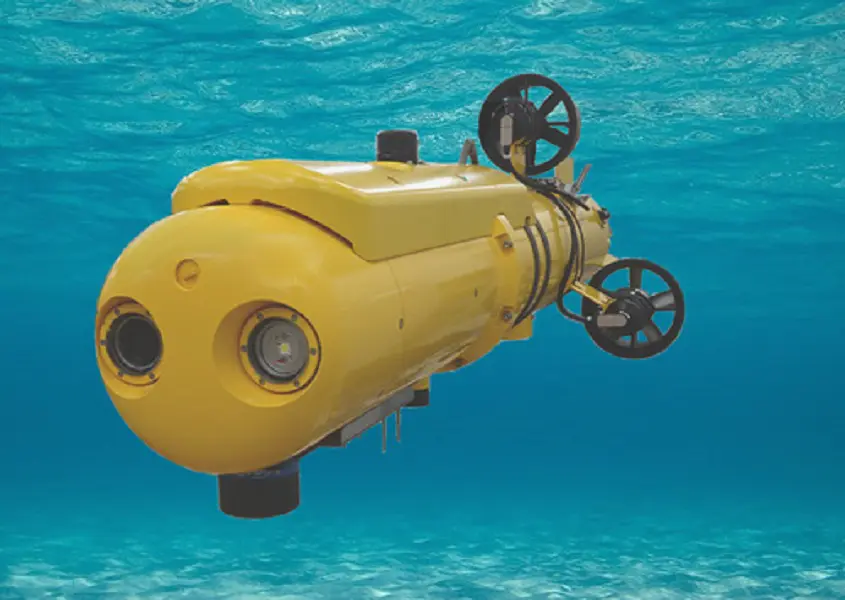 The only specific names not revealed in the ATLA video were ASV (Autonomous Surface Vehicle) and EMD (Expendable Mine Disposal) for minesweeping, which Mitsui E&S is supposedly working on. The ASV is believed to be based on the one exhibited by Mitsui E&S on a panel at MAST Asia in 2019. On the left side of the hull, an acoustic positioning and communication system can be seen, as well as a mast that may be carrying a camera and satellite antenna.
On the other hand, the EMD is similarly very similar to the one Mitsui E&S had displayed at the 2019 MAST Asia, and this EMD can be seen being launched into the water from a box-shaped canister on the stern of the ASV. This EMD has already been deployed at JMSDF, and it may be that this video shows that this system will be operated as a set with ASV in the future.
On July 1, 2021, Japan's Acquisition, Technology & Logistics Agency (ATLA) released a video on the latest and future equipment of the Japan Self-Defense Forces (JSDF).

www.navalnews.com