Experienced member
Staff member
Administrator
Joined

Aug 24, 2020
Messages

4,325
Reaction score

16,946
Points

113
Nation of residence
Nation of origin
Translated
To deploy missile units on Ishigaki Island ... Aiming to counter China, the Nansei Islands have four bases​
The Ministry of Defense has decided to deploy the Ground Self-Defense Force's missile unit to Ishigaki Island (Ishigaki City) in Okinawa Prefecture at the end of 2022. The number of missile units is planned to be 500 to 600, and the number of missile units in the Nansei Islands, including the main island of Okinawa, will be four. The aim is to counter China, which is strengthening its marine expansion.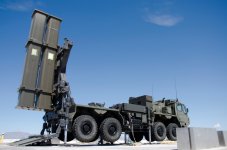 Newly stationed are the surface-to-ship and surface-to-air missile operation units and the security unit responsible for the initial response to armed attacks and large-scale disasters. Include related expenses in the budget request for next year. The garrison will be built on the site of a golf course on the island away from the city center of Ishigaki City, and a corps building, ammunition storage, and training ground will also be set up.
 The Nansei Islands are about 1200 kilometers long, comparable to the Japanese archipelago, and are located on the "first island chain" that connects to the Philippines. China draws a military strategy "Anti-Access / Area Denial (A2AD)" to prevent the invasion of US troops inside this line. Military activities in this area are being activated, such as passing the aircraft carrier Liaoning between the main island of Okinawa and Miyakojima (Miyakojima City) in Okinawa Prefecture.
 In response, the Ministry of Defense is strengthening the defense capabilities of the Nansei Islands. With the addition of Ishigaki Island, missile units will be deployed on the four islands of Amami Oshima (Amami City, etc.) in Kagoshima Prefecture, the main island of Okinawa, and Miyako Island.
 In Ishigaki City, there was opposition to the troops stationed, and it became an issue in the mayoral election in March 2018, but the incumbent Yoshitaka Nakayama, who was in a de facto tolerant stance, won. Mayor Nakayama officially announced in July of the same year that he would accept the deployment of troops.
 In addition to the missile unit, the Ministry of Defense will deploy electronic warfare units in Okinawa Prefecture's Yonaguni Island (Yonaguni Town) by the end of FY2011, and is also proceeding with a plan to build a Self-Defense Forces base in Kagoshima Prefecture's Mageshima (Nishinoomote City). Therefore, it plans to continue to improve the defense capabilities of the Nansei Islands.