According to a
tweet
posted on September 27 by Max Montero, the 1st battery of Rafael/IAI Spyder air defense systems for the Philippine Air Force mounted on Tatra 815 8x8 trucks has been delivered ahead of schedule. An unpublished photo set shows several missile firing units, field support and missile support vehicles. Radar and C2 units might be there too.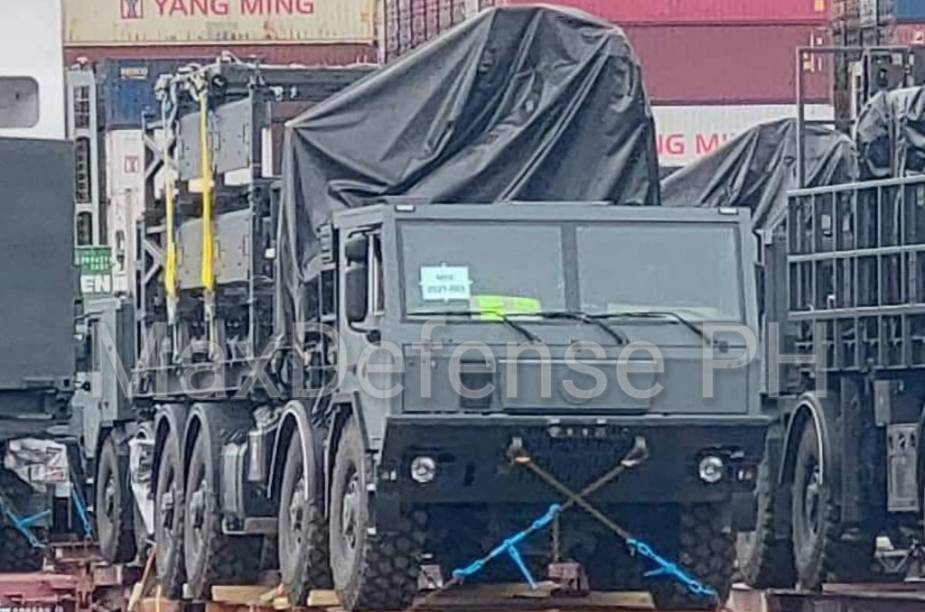 Rafael Spyder air defense systems delivered to the Philippine Air Force (Picture source: Twitter account of MDP unnamed contributor)
The Philippine Air Force on July 5, 2022, announced that the first two of three Spyder air defense missile systems would be delivered by the last quarter of 2022: "The Spyder Philippines Air Defense System is very much on time; delivery will be earlier than scheduled (January 2023). It will be in the country by the end of November or the first week of December. The project is for three batteries. The first delivery will be of two batteries", Air Force spokesperson Col. Maynard Mariano said in a message to the Philippine News Agency. A battery consists of three or more missile launchers. So, the first delivery has been completed ahead on schedule.
The last Spyder battery will be delivered along with a missile maintenance facility which will be built in the Philippines, giving military personnel the capability to maintain the weapon system: "We have upgraded the program. The last battery will be delivered with a missile maintenance facility to be built in the country at no expense to the government. There will be a technology transfer that goes with this and it will make us capable of maintaining missile systems and will greatly help in the sustainment of the program," Mariano said.
The first Spyder Philippines Air Defense Systems (SPAD) simulator was delivered to the training center last April 26. The facility is located at the Basa Air Base in Floridablanca, Pampanga. The simulator training center aims to develop three different capabilities: detection through radar, command, and control, and missile firing.
Philippine Air Force receives first Spyder air defense systems
www.armyrecognition.com