Afghanistan's Taliban mocked Pakistan saying that Islamabad would face the same "shameful" fate if it launched a military attack on them while sharing a picture of the country's military surrender to Indian forces in 1971. Taliban leader Ahmad Yasir in a Twitter post asked Islamabad to avoid "disgrace" following Pakistan's interior minister Rana Sanaullah remark hinting at a possible military operation against the Tehreek-e-Taliban Pakistan (TTP) hideouts in Afghanistan.
"Interior Minister of Pakistan! Excellent Sir! Afghanistan, Syria and Pakistan are not Turkey to target the Kurds in Syria. This is Afghanistan, the graveyard of proud empires. Do not think of a military attack on us, otherwise, there will be a shameful repetition of the military agreement with India," Ahmad Yasir tweeted.
With the tweet, Ahmad Yasir shared a picture from December 16, 1971, where Pakistan army's lieutenant general Amir Abdullah Khan Niazi, the chief martial law administrator of East Pakistan (now Bangladesh), can be seen while signing the 'Instrument of Surrender' in Dhaka.
Earlier, Pakistan's interior minister Rana Sanaullah said that Islamabad has the legal authority to act against "insurgents' hideouts" in Afghanistan if Islamabad is threatened by such groups.
"When these problems arise, we first ask Afghanistan, our Islamic brother nation, to eliminate these hideouts and handover these individuals to us, but if that doesn't happen, what you mentioned is possible," Rana Sanaullah had then said.
Taliban also said that they would not allow anyone to attack Afghanistan with its spokesperson Zabiullah Mujahid saying that Afghanistan wants to have good relations with Pakistan but its officials should use caution when they are making comments.
"No country has the right to attack another nation's territory. There is no legislation in the world that permits such a transgression. If anyone has any worries, they should share them with the Islamic Emirate since it has the sufficient forces and can take action," Zabiullah Mujahid said.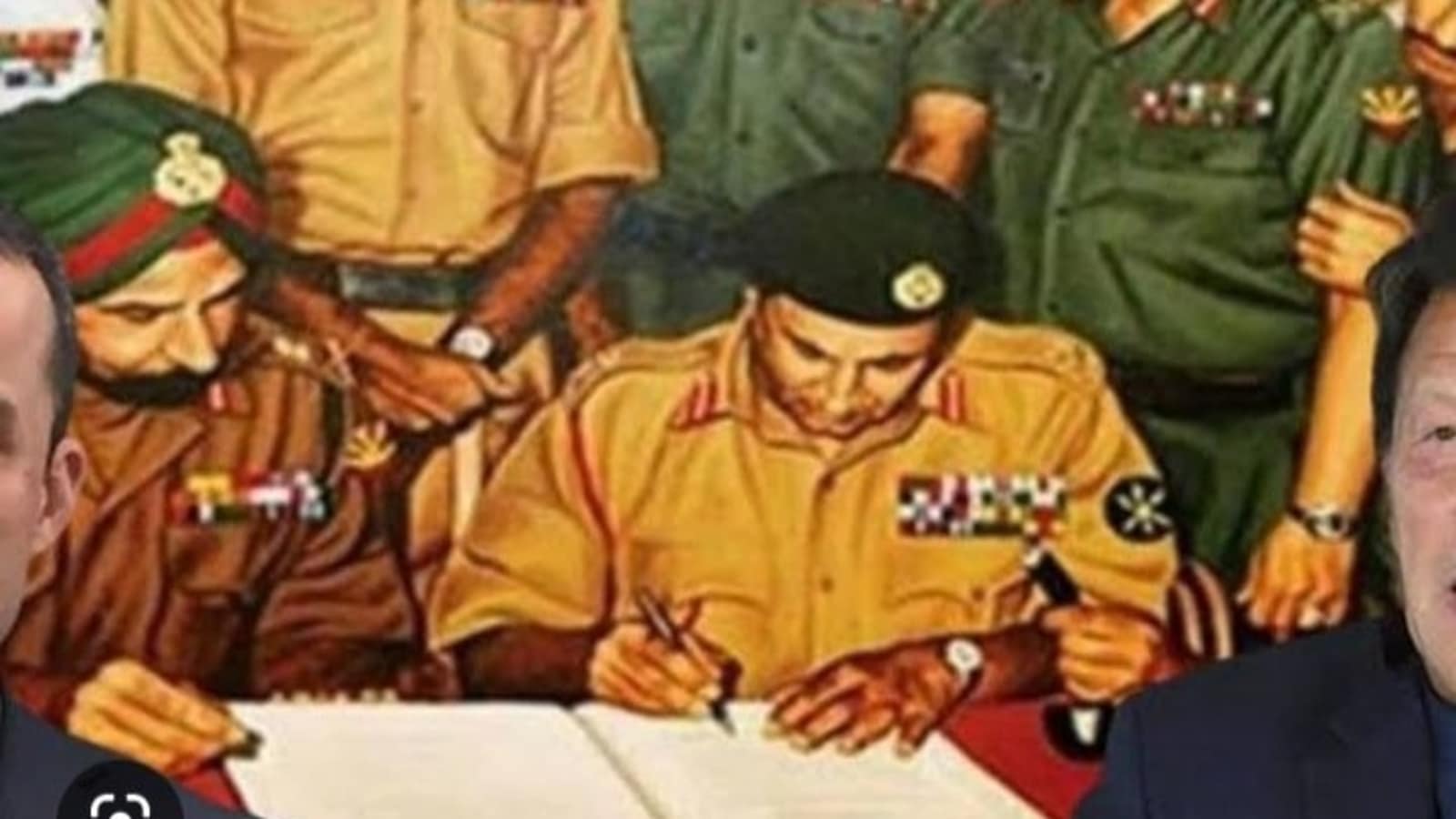 Taliban-Pakistan: Taliban leader Ahmad Yasir in a Twitter post asked Islamabad to avoid "disgrace".
www.hindustantimes.com