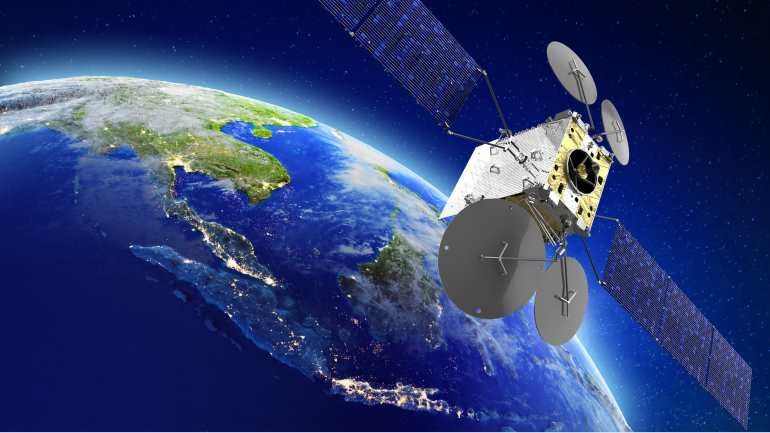 Thales Alenia Space announced that it has signed a contract with the leading satellite service provider in Indonesia, PT Telkom Satelit Indonesia (Telkomsat) as subsidiary of PT Telkom Indonesia (Persero) Tbk (Telkom) a state-owned digital telecommunication company in Indonesia, to build HTS 113BT, a new High Throughput Satellite telecommunications satellite in C-band/Ku-Band from its orbital position at 113° East.
Thales Alenia Space is the program prime contractor and responsible for the design, construction, testing and on-ground delivery of the satellite. It is also in charge of the early orbital positioning phase (LEOP) and in-orbit tests (IOT). In addition, Thales Alenia Space will supply the Ground control segment and will train and support the Customer team of engineers on site. The in-orbit support will also be provided all along the satellite lifetime.
Built on Thales Alenia Space's historical Spacebus 4000B2 platform, HTS 113BT will provide more than 32 Gbps capacity over Indonesia. The satellite will weigh about 4 metric tons at launch and will be delivered early 2024 for a 15-year expected lifetime.
"After an open international tender conducted by Telkomsat, we are very pleased that Telkomsat has renewed its trust in working with us" said Hervé Derrey, President and CEO of Thales Alenia Space.
"It's very fulfilling to be able to support our customer's business development after Telkom 3S. HTS 113BT is the fourth telecom program to serve the Indonesian satellite operators confirming that Thales Alenia Space is able to match its customers' needs by offering a wide telecom satellites product range."
Endi Fitri Herlianto, CEO of Telkomsat, said: "HTS 113BT will strengthening connectivity infrastructure accross Indonesia archipelago to support digital business by providing better quality of service for Indonesia society."
Source:
Thales
Date:
Oct 29, 2021
Thales Alenia Space announced that it has signed a contract with the leading satellite service provider in Indonesia, PT Telkom Satelit Indonesia (Telkomsat) as

www.asdnews.com