Weaponry Spending Spree​
12 November 2020 18:19 WIB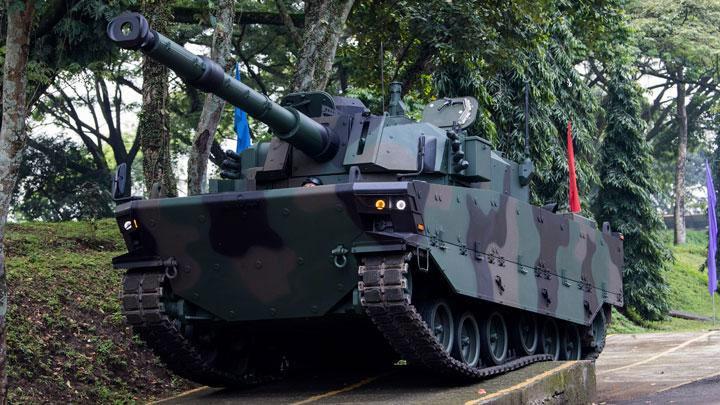 TEMPO.CO
,
Jakarta
- IT is ironic: at a time when state funds are needed to battle the pandemic, the Indonesian Ministry of defense is spending more and more on the procurement of weapons. Claiming the need to modernize weapons systems to safeguard the sovereignty of the nation, Defense Minister Prabowo Subianto is seeking weapons systems in Europe and the United States. According to the Central Statistics Agency, imports of weaponry and ammunition in the first quarter of 2020 were 606 percent higher than the same period last year.
Although it decreased in 2018, the budget for defense and procurement of weapons in the era of Minister Prabowo has continued to rise, and now has the second-largest ministerial allocation in the state budget. Next year, the defense budget, which is largely funded from foreign debt, will increase by around Rp20 trillion. Whilst, spending on health next year will be cut by 20 percent, and allocation for the cooperatives and medium and small businesses ministry, which plays a significant role in economic recovery during the pandemic, will only be 0.7 percent of the defense budget.
Prabowo plans to purchase 15 secondhand Eurofighter Typhoon fighter jets from the Austrian Air Force. Although their effectiveness has been questioned, these aircraft will replace the Sukhoi Su-35 aircraft purchased by the previous defense minister. These changes show that decisions about the procurement of equipment are not based on long term considerations. There is the impression that a new minister means new contracts for different weapons.
The purchase of weapons to defend the sovereignty of a nation is an old song that is played every time the ministry of defense proposes an increase in its budget. However, there have been limited explanations about why these procurements are so urgent or about the magnitude of the threat to our sovereignty such that it needs to be protected by additional fighter jets. It is time the government realized that Indonesia's sovereignty is not threatened by external forces, but rather by government policies that ignore people's rights, for example in Papua.
Seemingly of the same mind as the ministry, the House of Representatives as the stakeholder in determining the budget has not criticized the request from the ministry of defense. Moreover, Finance Minister Sri Mulyani, who usually protests about spending that makes no sense, has also remained silent.
It has long been considered by experts that an increase in the defense budget is not simply a reflection of one country wanting to show off its power to others but also is a demonstration of a nation's direction to democracy. A study carried out by the University of London on defense spending in 112 nations from 1960 to 2000 showed that countries with a commitment to democracy spend a smaller percentage of their GDP on military spending. Conversely, authoritarian nations allocate more funds.
ADVERTISEMENT
Prabowo's secretive stance on the spending on weaponry weakens the public control of Indonesian military spending. The claim of the need for secrecy in the interests of national security is in practice used as a reason to allow for misuses of defense spending. In the last 10 years, there has been a number of corruption cases involving the procurement of equipment. For example, from 2010 to 2014, corruption over the purchase of F-16 fighter jets and Apache helicopters was discovered. There were also indications of bribery in the 2016 purchase of August-Westland 101 helicopters.
President Joko Widodo should not allow this increase in defense spending to go ahead unless he wants to signal agreement with the frequently expressed opinion that Indonesia is moving from a democratic nation towards an autocracy.
The Indonesian Ministry of Defense is spending more and more on the procurement of weapons amid the pandemic.
en.tempo.co
This is how SJW outlet trying to giving a false narative on how a country should acts and do. By quoting from the rising of import statistic and not to see from the whole picture one can give a false narative on how thing is work. Indonesian defense spending is remain low and at the lowest level ever with the budget set at 136,9 trillion rupiah from around 2770 trillion rupiah state budget look at this. That's only around 5 percentage of 2021 budget
Bismillaahirrahmanirrahim, Assalamu'alaikum Warahmatullahi Wabarakatuh, Good Afternoon, May we be bestowed with peace and prosperity, Om Swastyastu, Namo Buddhaya, Greetings of Virtue. Honorable Vice President of the Republic of Indonesia Prof. KH. Ma'ruf Amin, Honorable Speaker, Vice Speakers...
And when one doing such article they actually should do their homework properly, Indonesia had giving post covid treatment and business incentive as utmost priority with more to be spend on social securities and infrastructure development. That's unprecedented even in Indonesia history.
By giving Papua narative at weapon spending in which actually had nothing much to do they actually had fallen to separatist agenda and not looking into the whole issues. As Indonesia government had long been giving Police as the spearhead to resolve Papua issues and only giving TNI as backup roles, one can't see on how much TNI and Police officers who died at the terrorist hand in Papua and rarely giving voice for the terrorist action there.
This article is not good at all and only being served for masturbation pieces for SJW wannabe