Baklava Consumer
Moderator
Rolls-Royce is leading a highly specialised challenge to build the world's fastest all-electric aircraft. This zero-emissions plane is expected to make a run for the record books with a target speed of 300+ MPH (480+ KMH).
Inside a bustling hangar bay at the far end of Gloucestershire airport in South West England, a team of British engineers, designers, and data specialists recruited from across Rolls-Royce and beyond have set out to make history. They're building a high-performance electric aeroplane unlike anything the world has ever seen. Scheduled to take to the skies over Great Britain in 2020, the aircraft will reach a speed of 300 mph – and quite likely more – making it the fastest all-electric plane in history.
This run for the record books is a part of a Rolls-Royce initiative called ACCEL – Accelerating the Electrification of Flight – that's intended to pioneer a third wave of aviation in support of Rolls-Royce's strategy to champion electrification.
ACCEL is partly funded by the UK government and involves a host of partners including electric motor and controller manufacturer YASA and the aviation start-up Electroflight. The team brings together some of the top minds from the world of Formula E racing to help design the e-racer.
"ACCEL is nothing less than a revolutionary step change in aviation," says Matheu Parr, manager of the ACCEL project for Rolls-Royce. "This plane will be powered by a state-of-the-art electrical system and the most powerful battery ever built for flight. In the year ahead, we're going to demonstrate its abilities in demanding test environments before going for gold in 2020 from a landing strip on the Welsh coastline."
The current record for an all-electric plane, set by Siemens in 2017, is 210 mph. Parr and his team want to blow the doors off the modern e-flight mark – and they even have their eyes on the Supermarine record.
Doing so will require overcoming a series of unique challenges. It would require an immense battery that's powerful enough to beat a series of speed and performance records, light enough to fly, and stable enough not to overheat. "We're monitoring more than 20,000 data points per second, measuring battery voltage, temperature, and overall health of the powertrain, which is responsible for powering the propellers and generating thrust. We've already drawn a series of insights from the unique design and integration challenges," said Parr. "And we're gaining the knowhow to not only pioneer the field of electric-powered, zero-emissions aviation – but to lead it. At this point, our confidence is sky high."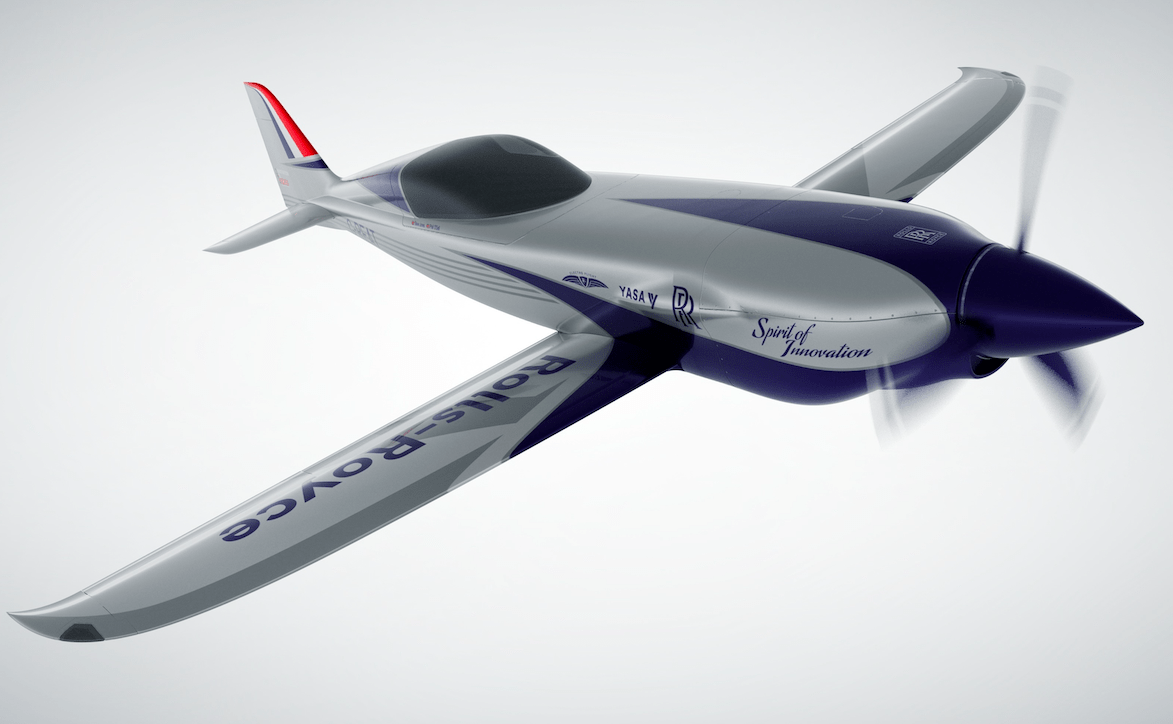 Rolls-Royce is leading a highly specialised challenge to build the world's fastest all-electric aircraft. This zero-emissions plane is expected to make a run
gbp.com.sg