Translator:
Ricky Mohammad Nugraha​
Editor:
Laila Afifa​
30 October 2020 15:14 WIB
0 COMMENT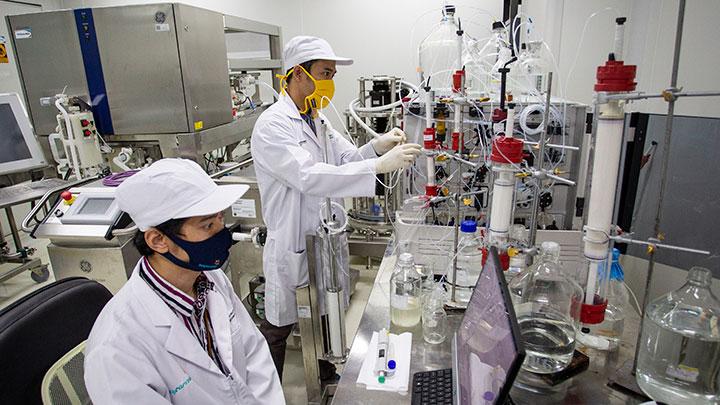 Scientists work in the Merah Putih vaccine research facility of the Bio Farma office in Bandung, Wednesday, August 12, 2020. ANTARA/Dhemas Reviyanto
TEMPO.CO
,
Jakarta
- The Minister of Research and Technology, Bambang Brodjonegoro, said that there are currently six institutions that are developing Indonesia's own COVID-19 vaccine dubbed the '
Merah Putih
' vaccine.
The six institutions are the Eijkman Institute of Molecular Biology, the Indonesian Institute of Sciences (LIPI), Gadjah Mada University, University of Indonesia, the Bandung Institute of Technology, and the Airlangga University.
"The institution that may provide it the soonest is the one developed by Eijkman as it is set to enter the animal testing stage this October," wrote Bambang in a written release on the government website setkab.go.id on October 29. "We hope it will be completed with satisfying results by the end of this year."
Ads by
Kiosked
The vaccine seeds that are tested on the animal subjects will then be handed to Bio Farma that will, later on, be responsible for the small scale production for the need of the first, second, and third clinical trial. The lengthy phase of trials will assure the safety of the future
COVID-19 vaccine
.
Most of the medical waste is the used rapid test kits.
en.tempo.co