The Adaptable Strike Frigate is a multi-mission warship optimised for littoral strike and lethality. Efficiently delivered by an adaptable, system of systems capability underpinned by credible modularity and through integration and exploitation of uncrewed assets.
The world is changing, new threats are emerging and there is a growing need for adaptable capability to enable Navies to respond at the speed of relevance whilst operating at range for extended periods.
The Adaptable Strike Frigate has been designed to satisfy this need embracing system of systems modularity to deliver a mission-ready, digitally enabled platform.
Embracing adaptability whilst credibly delivering the complex self-defence capability required in the Maritime environment, BAE Systems has worked with industrial colleagues to develop the Adaptable Strike Frigate design concept to promote the technologies of future warships.
Whilst forward deployed to deliver persistent presence, a modular system of systems approach allows the Adaptable Strike Frigate to be reconfigured in a cost-effective manner for a wide range of operations.
Optimised for the launch and recovery of uncrewed, autonomous assets to deliver situational awareness, intelligence gathering and littoral strike, Adaptable Strike Frigate will provide mass and complexity to the future battlespace.
With modularity at its core, BAE Systems has worked with specialist equipment handlers that optimise movement of containerised capabilities in the challenging Maritime domain to design a flexible deck space that can accommodate over 20+ TEUs.
Operating as part of a task group or independently, Adaptable Strike Frigate will be enabled by a digital backbone to unlock the potential of multi-domain operations adopting a cloud based Mission Systems to deliver machine speed warfare at the speed of relevance.
The adaptability and open architecture designed into the platform provides flexibility to embark new systems as they are developed. This approach also enables industry collaboration to meet different customer requirements.
The Adaptable Strike Frigate uses automation and a high level of resilient systems integration to enable lean crewing and maximise adaptable space for specialist augmentees and an embarked military force.
An innovative green propulsion design will allow high manoeuvrability with sprint capability whilst being aligned to sustainability targets.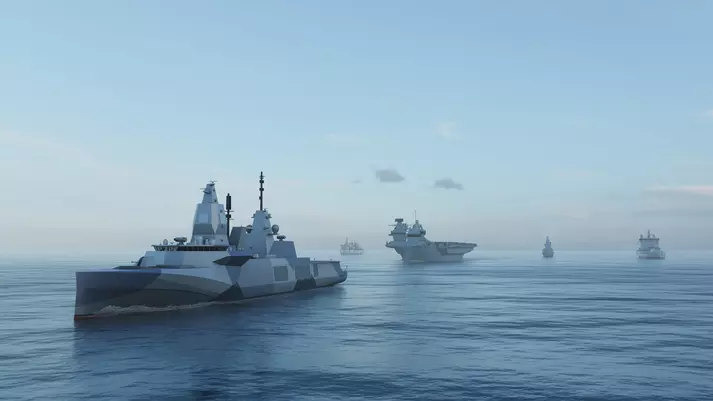 At Sea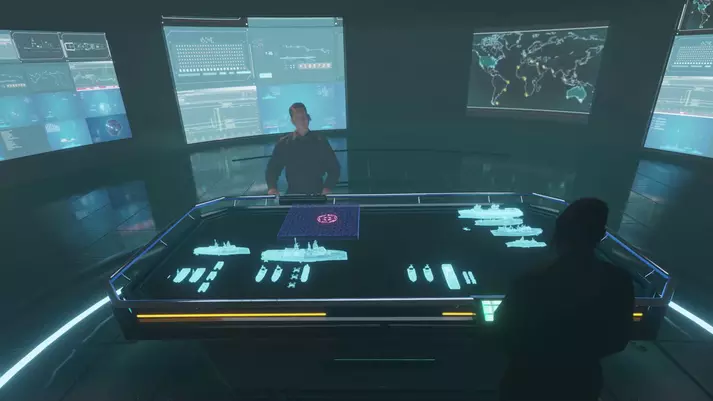 Planning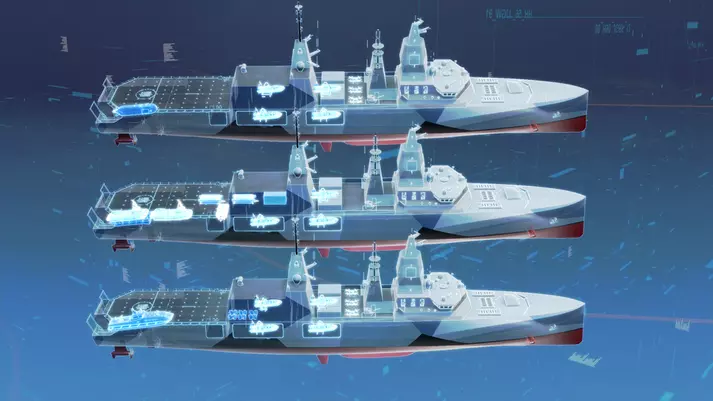 Configuration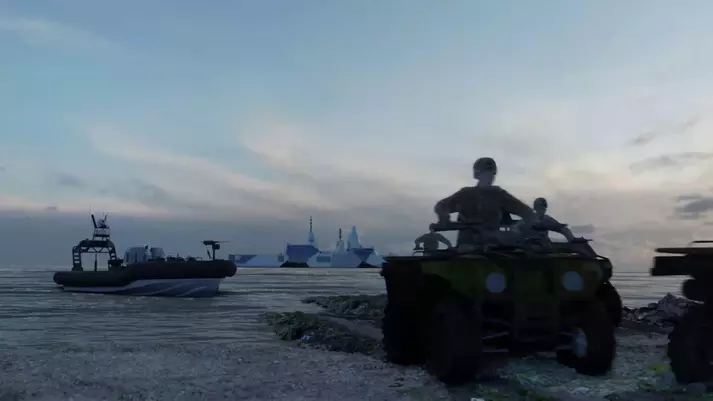 View from beach