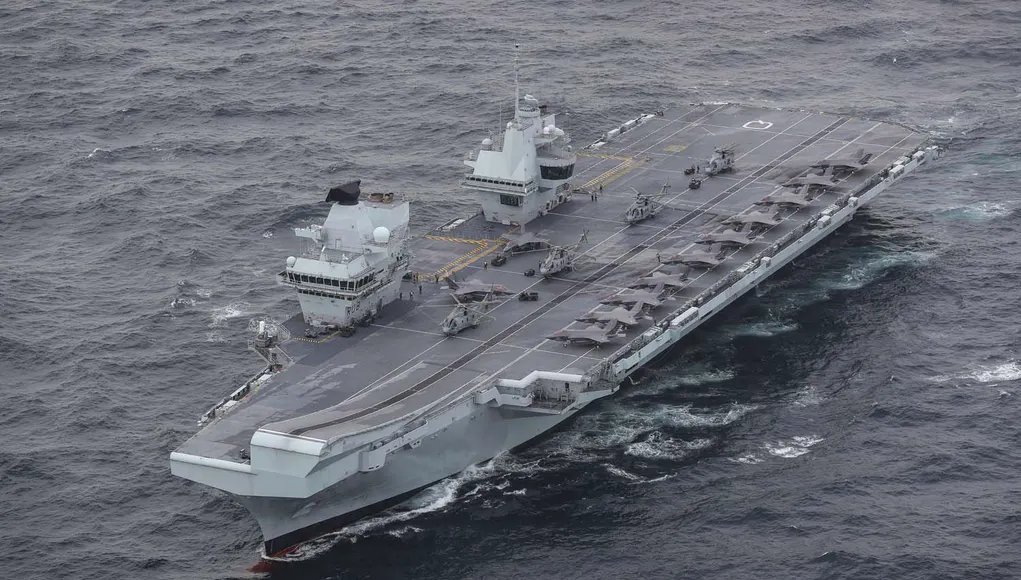 Aircraft carrier HMS Queen Elizabeth under missile attack! Simulated here by RNAS Culdrose's Hawk jet aggressor squadron
#736NAS
-testing
@HMSQNLZ
ship's company in real time
#JW202
#JointWarrior
@RoyalNavy
#essentialtraining
pic.twitter.com/yVeh12G88u
HMS Queen Elizabeth came under a simulated missile attack as part of a major exercise.​
Hawk jets and other aircraft, some operated by Cobham, have been simulating air attacks against the Carrier Battle Group.
Typically, Hawk jets support Dassault Falcon 20DC aircraft acting as long-range anti-ship bombers. The Falcons are flown by Cobham Aviation Services.
HMS Queen Elizabeth and her Strike Group are currently exercising alongside allied nations in the North Sea, as part of NATO's largest annual exercise, Joint Warrior.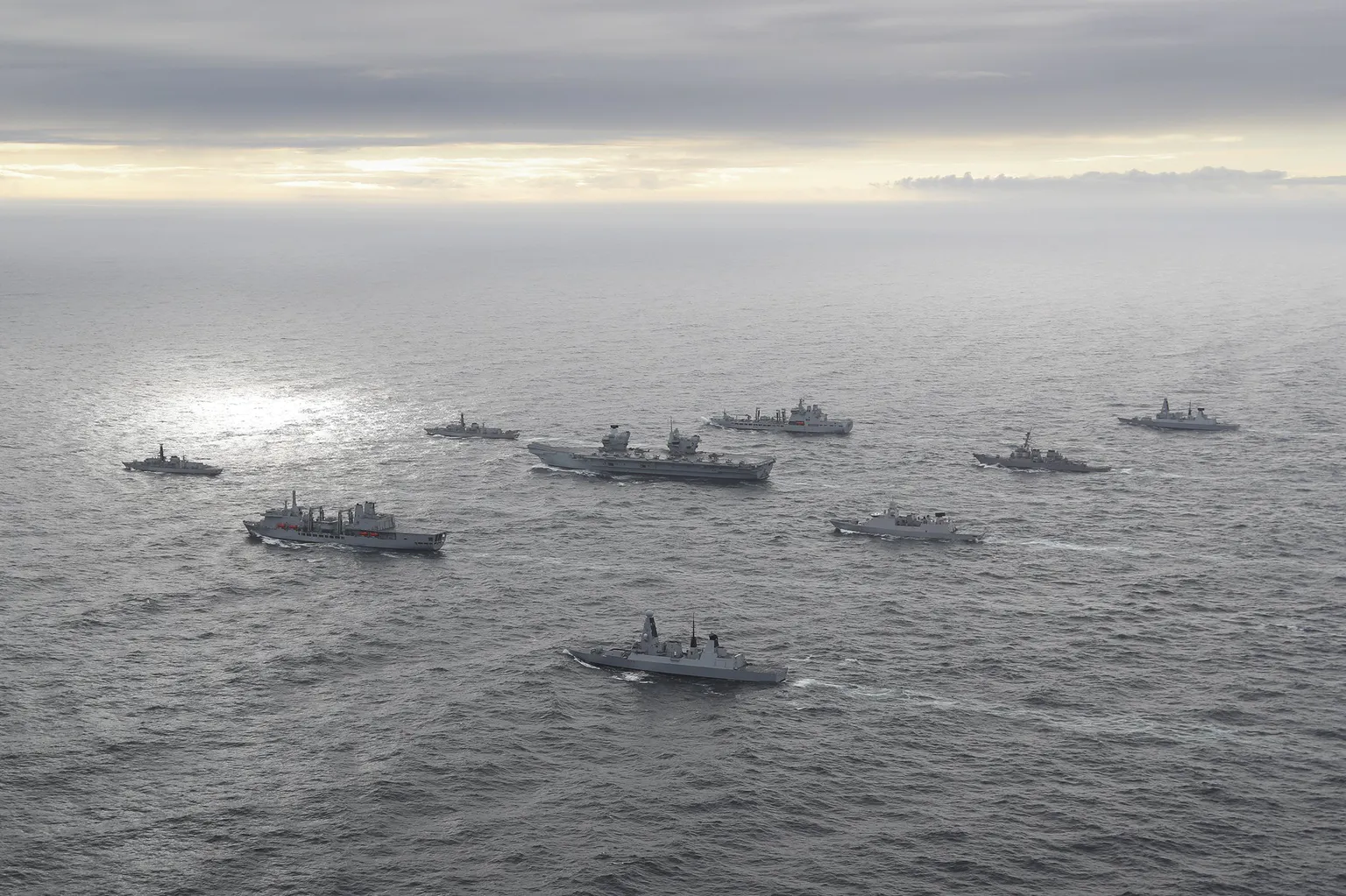 HMS Queen Elizabeth is sailing with HMS Defender, HMS Diamond, HMS Northumberland, HMS Kent, RFA Fort Victoria and RFA Tideforce in addition to the USS The Sullivans and Dutch vessel HNLMS Evertsen.
The Ministry of Defence say that the aim is to provide a complex environment in which the participants can train together, honing tactics and skills in preparation for deployment as a Combined Joint Task Force.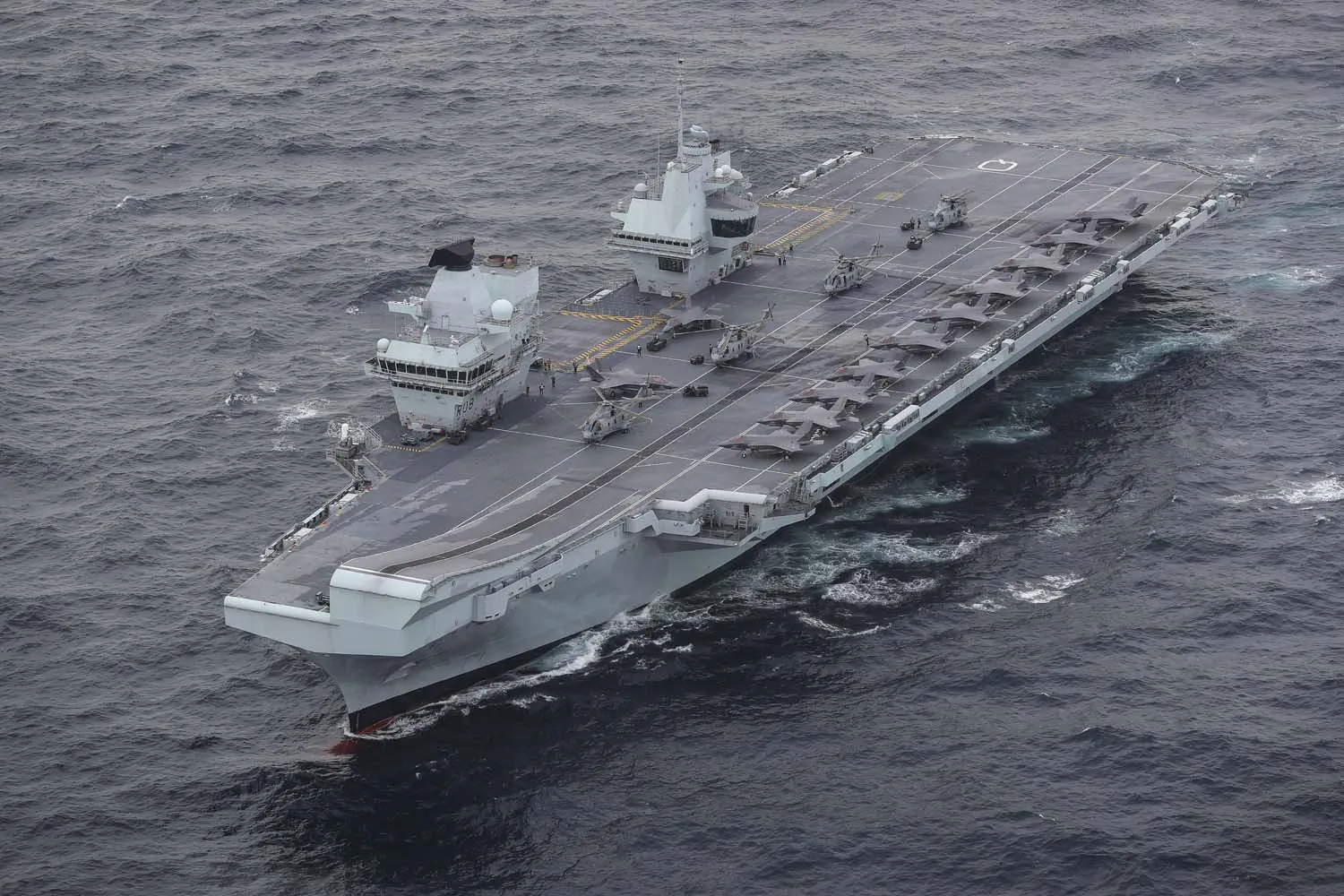 Aircraft carrier HMS Queen Elizabeth.
"The scenario for each Joint Warrior is designed to reflect contemporary political tensions – such as the War on Terror and the threat posed by ISIS – and to simulate the hostilities that might result from them. The ultimate aim? To assure maximum preparedness in the face of any threat."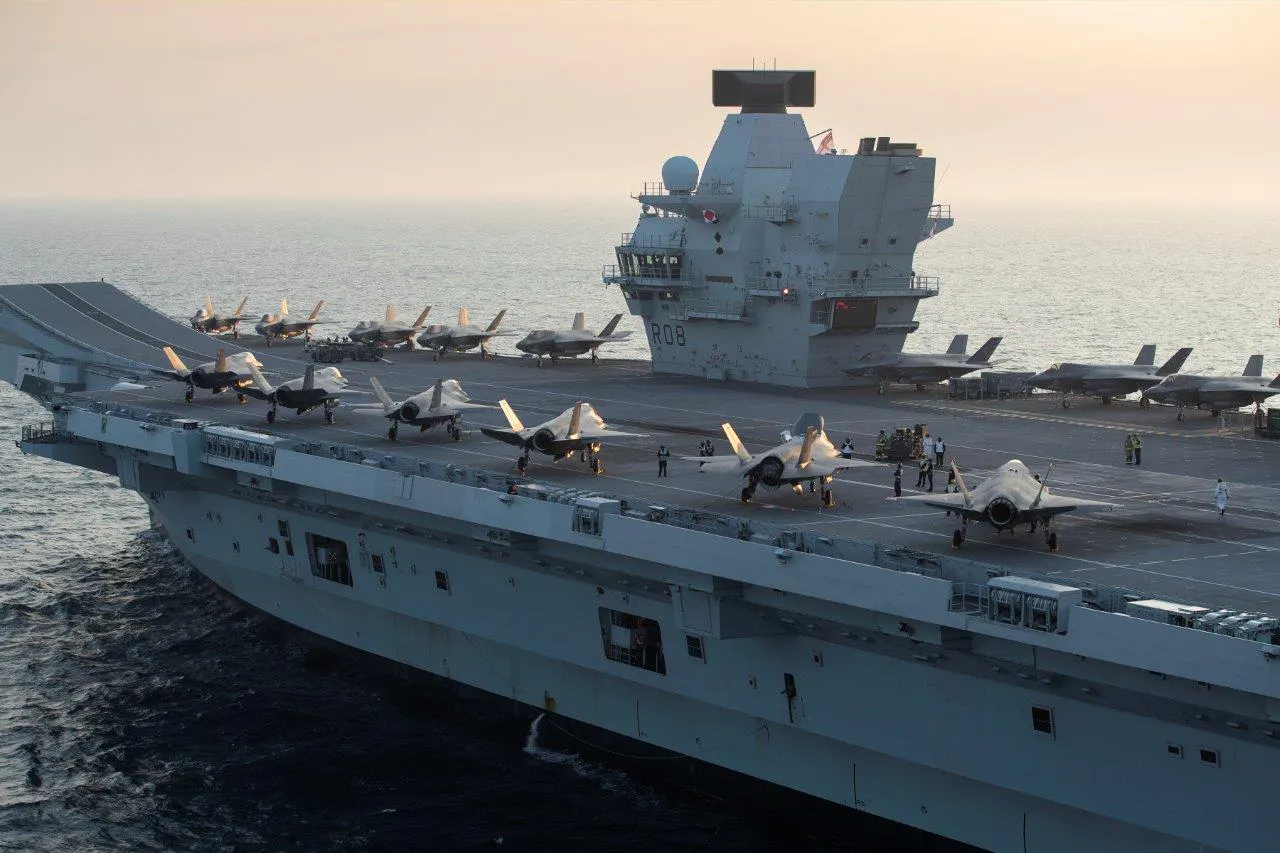 F-35B jets onboard HMS Queen Elizabeth.

F-35B jets onboard HMS Queen Elizabeth.
This massive multinational war exercise involves warships, aircraft, marines and troops from UK, NATO and allied forces. The exercise doesn't only allow participating units to hone their specialist roles within a larger war-style setting – it also helps foster vital links between the UK, NATO and other allied militaries.
A similar event happened last month when French Rafale jets launched an assault against Royal Navy flagship HMS Albion as her task group passed the Brittany peninsula to allow French pilots to practise their anti-ship tactics and the Royal Navy to practice defending against air attack.

According to the Royal Navy in a news release at the time, Albion is leading the Littoral Response Group (Experimentation) deployment, comprising destroyer HMS Dragon, amphibious support ship RFA Lyme Bay and elements of 3 Commando Brigade.

"The ships are on a three-month deployment to the Mediterranean to test the concepts, equipment and practicalities of the Future Commando Force, as well as conducting traditional exercises and operations with NATO and other allies and partners in the region. Passing Brittany brought the group well within range of the Rafales, based at Landivisiau Naval Air Station near Brest when they're not embarked as the striking power of France's flagship, carrier FS Charles de Gaulle.

And lifting off from Lann-Bihoué air base on the outskirts of Lorient was an E-2 Hawkeye airborne early-warning and control aircraft, which spent a few hours looking for the naval group. When the Hawkeye's crew located the shipping, they directed the Rafales in to make their attack runs, coming in with the sun at their backs – a classic fighter tactic. As the aircraft were detected, Albion's Combined Operations Room burst into a flurry of controlled activity. Systems hummed and headsets buzzed as sailors responded to the growing threat.

In theory Dragon and her Sea Viper missiles should take out incoming jets – or any rockets they fire – at long range. Should that fail, the task group has numerous automated Phalanx Gatling guns which spew out a supposedly-impenetrable wall of lead up to around one kilometre from each ship, decoys and, as a last resort, hand-operated machine-guns and SA80 rifles. Both sides were able to test their attacking and defensive tactics and manoeuvres during the successive waves of raids."


HMS Queen Elizabeth came under a simulated missile attack as part of a major exercise.
ukdefencejournal.org.uk