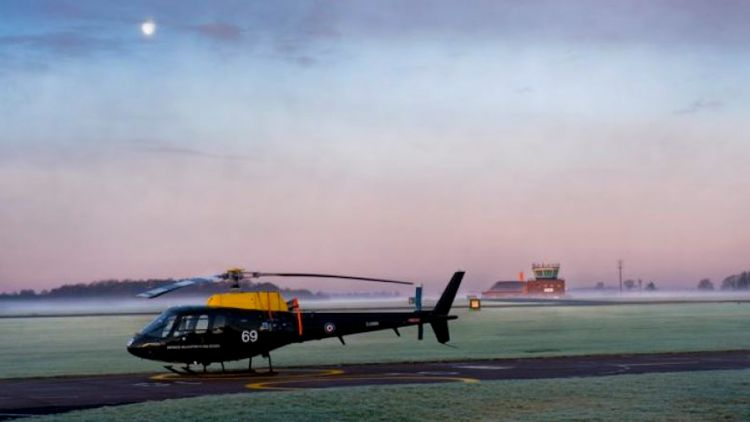 Squirrel training helicopter at RAF Shawbury (PIcture: MOD).
A state-of-the-art air traffic management system has been installed at RAF Shawbury.
Initial Operating Capability (IOC) was declared on the first total Marshall Air Traffic Management (ATM) Solution at the Shropshire air base.
New technologies being provided through the Marshall programme include new STAR-NG Primary Radars and control tower ATM systems featuring TopSky™, a digital air traffic control and management solution.
Variants of the scheme will now be rolled out across more than 60 MOD sites in the UK and overseas by 2024.

www.forces.net