The US Department of State has approved the potential purchase by Greece of a number of assault amphibious vehicles, noting that "(t)his proposed sale will support the foreign policy and national security objectives of the United States, helping to improve the security of a NATO ally that is an important partner for political stability and economic progress in Europe."
The requested vehicles "will improve Greece's ability to counter current and future threats, providing an effective capability to protect maritime interests and infrastructure in support of its strategic position on NATO's southern flank. Greece contributes to NATO operations, as well as maritime efforts to combat terrorism and piracy," the Department of State announcement says. In a nod to Turkey, it notes that "(t)he proposed sale of this equipment and support will not change the basic military balance in the region."
The Department of State notes that there is "no prime contractor associated with this potential sale."
The US Department of Defense has estimated the cost of the sale, including vehicles and equipment, at about $268 million.
In an interview with Skai radio station Friday, Greek Defense Minister Nikos Panagiotopoulos said that Greece expects a few hundred armored vehicles from US stacks, "which will (be deployed) in the islands, because they…fit with the terrain."
The full Department of State announcement follows:
"The Government of Greece has requested to purchase among others: sixty-three assault amphibious personnel vehicles (AAVP-7A1), nine amphibious assault command vehicles (AAVC-7A1), four assault amphibious recovery vehicles (AAVR-7A1) and sixty-three machine guns. Also included are MK-19 grenade launchers, M36E T1 Thermal Observation Systems (TSS), supply support (spares), support equipment (including Special Kits/Tools/Enhanced Kits (EAAK), technical manuals, technical data, (CETS), Integrated Accounting Support Management Services (ILS), Obsolete Component Remediation, Calibration Services, Follow Up Support (FOS).
This proposed sale will support the foreign policy and national security objectives of the United States, helping to improve the security of a NATO ally that is an important partner for political stability and economic progress in Europe.
The proposed sale will improve Greece's ability to counter current and future threats, providing an effective capability to protect maritime interests and infrastructure in support of its strategic position on NATO's southern flank. Greece contributes to NATO operations, as well as maritime efforts to combat terrorism and piracy. The proposed sale of this equipment and support will not change the basic military balance in the region.
There is no prime contractor associated with this potential sale. Accordingly, there are no known offsetting agreements proposed in connection with this potential sale.
There will be no adverse impact on US defense readiness as a result of this proposed sale."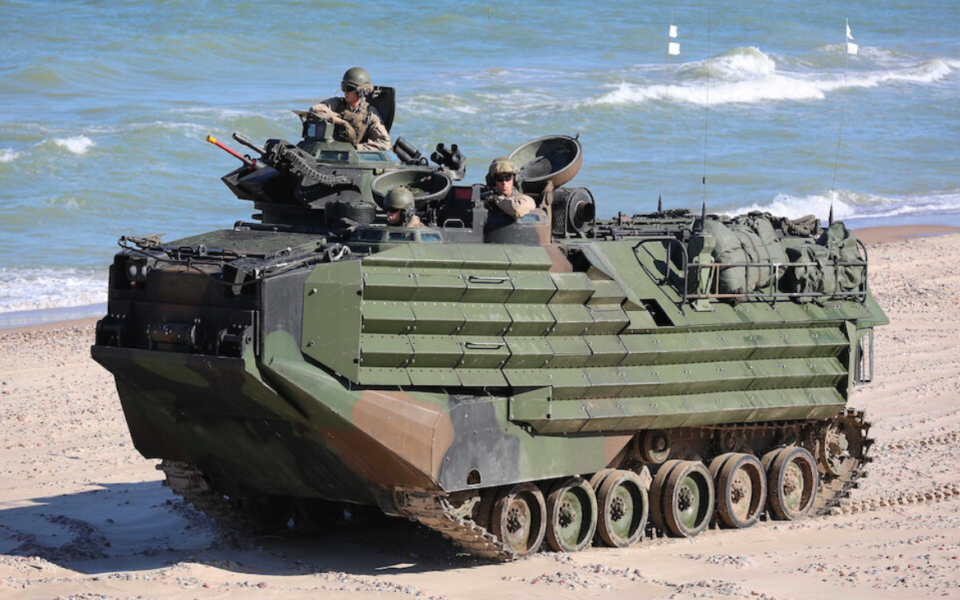 The US Department of State has approved the potential purchase by Greece of a number of assault amphibious vehicles; the cost is estimated at $268 million.

www.ekathimerini.com