News of the F-35 program being labelled a "failure" has shocked many. But news outlets haven't mentioned the elephant in the room; manned air-to-ground attack aircraft are becoming obsolete, and the F-35 doesn't cut it as an air superiority fighter.
Intended to replace the F-16 as the USA's main multirole fighter, the F-35 has been a long-awaited upgrade for the USAF. However, doubts about its performance have been circulating for years. Skyrocketing costs have also been among the major complaints by critics.
Truth be told, the F-35 is highly advanced. It is packed with the latest sensors, has a small RCS and an intuitive cockpit. However, all the extra equipment has made the F-35 heavy. Being single-engined, this extra weight is problematic. The thrust-to-weight ratio simply isn't good enough for dogfights, even against the decades-old F-16. In response to criticism, F-35 office spokesman Joe DellaVedova, explained: "The F-35's technology is designed to engage, shoot and kill its enemy from long distances, not necessarily in visual 'dogfighting' situations". What he said is right, and modern air-to-air combat doesn't revolve around dogfighting like in the past. The superior sensors and situational awareness of the F-35 do indeed make it a threat on the battlefield, and its stealth design can make it hard to track by less advanced militaries. But it may struggle against forces that use a network of advanced radars, air defences and older but more agile fighters. It is a huge upgrade for any military which is using 4th gen fighters, but is it worth it in the long run and is it really future proof?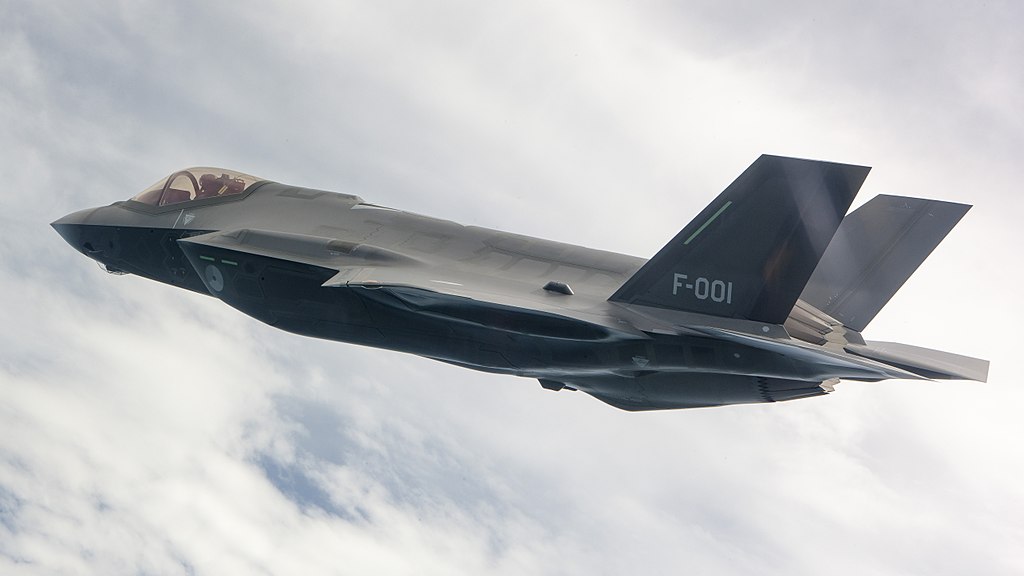 Russia's Su-57 and China's J-20 are purpose-built air superiority fighters that would likely defeat the F-35 in a hypothetical one-on-one encounter. Neither has been mass-produced meanwhile the USA alone was planning to acquire over 2000 F-35s. The issue here is that the US would essentially have far too many aircraft which could prove to be vulnerable to cheaper, yet more capable air-superiority fighters. The USA simply cannot risk purchasing so many. The F-35 is by no means a worthy successor to the F-16. Its lack of maneuverability and speed isn't made up for by its sensors and stealth.
All major nations purchasing the F-35 have long known that it isn't an ideal air superiority fighter. The USA has had the F-22 for well over a decade now. Meanwhile, South Korea, Japan, the UK and former JSF partner Turkey, are all working on their very own 5th or 6th gen air superiority fighters. All these nations planned to use the F-35 mainly for ground-strike missions, meaning they never had too much faith in its air-to-air capabilities.
The real turning point was recent. Until last year, the F-35 was seen as the most capable aircraft for air-to-ground missions, especially where air defences may be active. As the stealthiest purchasable aircraft, it was the foremost choice for any military wishing to have a survivable and capable air-to-ground combat jet. It simply was the best option for tackling ground targets in dangerous airspace. Not anymore.
For the first time in history, drones were deployed by the dozens, wreaking havoc on conventional forces. Two battles and an entire war were won with the use of relatively cheap UCAVs. Fighters were deployed in Idlib where they would knock down several enemy jets. However, all the bombing missions were conducted with drones. The success of all these operations is tied to one major overlooked fact. Losing drones isn't seen as a calamitous setback. In comparison, the loss of a manned combat jet is catastrophic in terms of cost and morale.
Advances in autonomous flight software and jamming protection have made drones more practical than ever before. Though most drones currently use propellers, making them slow and vulnerable, jet-powered drones are gaining traction. Once supersonic drones begin entering service, manned air-to-ground combat aircraft will no longer be a priority. This puts the F-35 in an unfavourable position. Military decision-makers must decide if they'll continue with their F-35 purchase or switch to unmanned systems.
To further add to the F-35s demise, drones are also perfect platforms for taking down aircraft from a distance. For instance, the Akinci UCAV will be fitted with AESA radar and air-to-air missiles. Able to loiter in the air for over 24 hours, these drones can simply wait for the right opportunity to strike. Upcoming stealth drones with air-to-air capabilities will completely tip the balance in favour of unmanned aircraft, only leaving pure air-superiority to manned jets. That is until AI-driven air-superiority jets are introduced. While AI exists that can defeat humans in a dogfight, air-superiority drones will likely only remain in the prototype stage in the 2020s, possibly entering service in the late 2030s. Last year Elon Musk stated "The fighter jet era has passed... The competitor should be a drone fighter plane that's remote-controlled by a human, but with its manoeuvres augmented by autonomy. The F-35 would have no chance against it". He was met with criticism for saying this, however, time will prove him right.
The older F-22 is a much more capable fighter, meanwhile, drones will soon be able to do everything which the F-35 does but at a lower cost. Despite all its advanced features, the F-35 is simply redundant.
The F-35 program has been problematic for a long time. The sudden rebirth of UCAVs may put the final nail in the coffin. Though it has entered service in militaries all around the world, it might prove to be a burden very soon. An expensive, hard to maintain, technology demonstrater which while impressive, will be eclipsed by drones that can operate with impunity.