Koreans are hardworking, I agree, and they have the know-how to an extend. But looking into details of the failure, I doubt they could work such a miracle, in just a year or two, to get a perfectly working transmission
I want to explain because many Turks still seem to know the wrong information about Korean-made transmission
. Turkey plans to import Korean engines and transmissions for the Altay tank. The Korean
EST15K
transmission failed the test while traveling 7100km in the 9,600km endurance test. but the durability requirements of the Turkish Ministry of National Defense for the Altay engine and transmission require only 70% (6,700 km) of the 9,600 km endurance required by the South Korean Ministry of National Defense. This requirement even stated the performance requirements of the transmission when Turkey requested the Korea Defense Acquisition Program Administration to purchase a Korean engine in March 2021. So Turkey will import Korean transmission. The German transmission will not be used, so don't worry. I can definitely say that. Currently, the defect problem of the
EST15K
transmission has been resolved
And 3 days ago, the Agency for Defense Development said it was working on a project to improve TCU software for the
EST15K
transmission. Currently, TCU software used in Korean
EST15K
transmission is TCU software developed by ZF in Germany. Since Germany is currently banning arms exports to Turkey, it is necessary to change the German TCU software to Korean TCU software to export Korean transmissions to Turkey.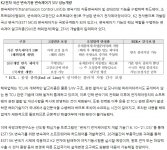 And on August 11, the Korea Defense Acquisition Program Administration posted a notice that it was looking for a Korean company to develop a transmission for Altay tank. And if you look at the notice posted by the Defense Acquisition Program Administration, you can see the word 개조개발(Modified development). What this means is that they are thinking of improving the transmission of
EST15K
and using it for Altay and K2 tanks. If my prediction is correct, now they are planning to improve the transmission of
EST15K
and use it for Altay and K2 tank.


Last edited: