Experienced member
Administrator
Moderator
Joined

Aug 23, 2020
Messages

1,862
Reaction score

4,540
Points

113
Nation of residence
Nation of origin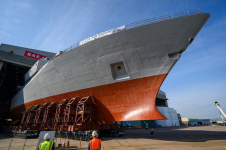 The bow of HMS Glasgow was moved slowly from the build shed
The first section of a new class of Royal Navy warship has been rolled out at a Clyde shipyard.
It took 90 minutes to move the bow of HMS Glasgow from the build hall at BAE Systems' Govan site.
The ship is the first of the new City Class Type 26 frigates being built for the Royal Navy.
The section, containing the bridge, operations room and accommodation spaces, will be joined to the aft section in the coming weeks.
The Type 26 frigates - also known as the Global Combat Ship - are designed to partially replace the Navy's 13 ageing Type 23 warships.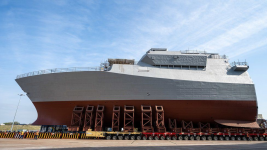 The front section of the ship will be joined to the aft section in the coming weeks
Their primary role will be anti-submarine warfare, although they are also suitable for a range of operations including air defence.
Simon Lister, managing director of BAE Systems Naval Warships, said: "The emergence of HMS Glasgow is a very proud day for everyone involved and is testament to the skills and passion of our workforce.
"We have now completed the construction of all units of the ship and in the coming weeks our skilled teams will bring the hull together for the first time."
Eight Type 26 frigates are expected to be built at BAE's Govan and Scotstoun yards on the Clyde, with HMS Glasgow due to enter service in the mid 2020s.
Work is under way on the second ship, HMS Cardiff, and construction of the third, HMS Belfast, will begin later this year.
Variants of the design are being produced for the Australian and Canadian navies.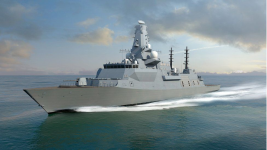 The new Type 26 frigates will primarily be used for anti-submarine warfare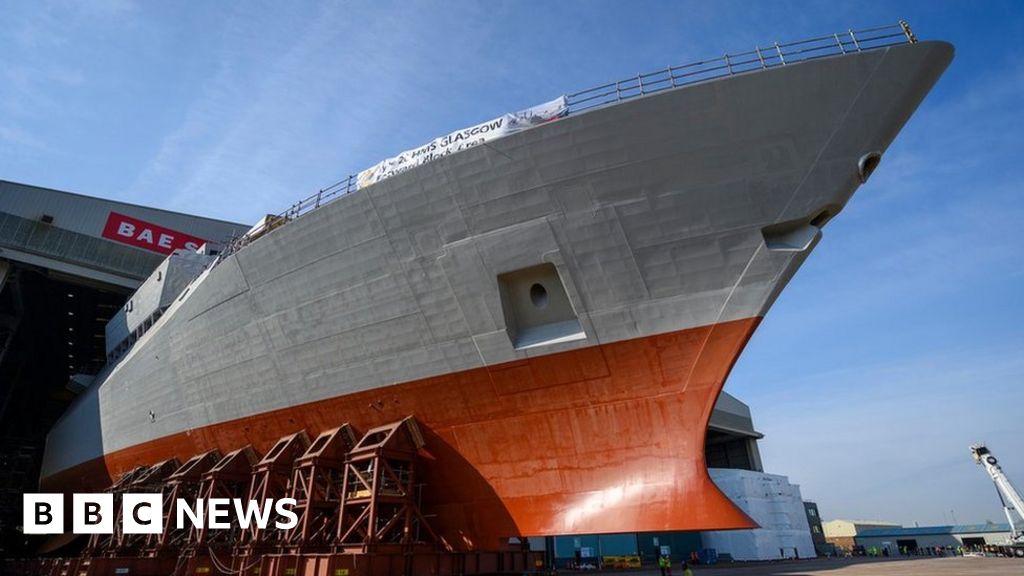 The bow section of HMS Glasgow, the first of the new Type 26 frigates, is rolled out of the build hall.