so there is still long way to go before things get really bad (when further liquidation for survival needed)
An idea of what could be looming soon if more trust is lost and course is not reversed in December or at least early 2022:
"Right now locals seem content to keep their dollars in the local system. If they start to move money elsewhere, to Germany, to Austria, it's another story... Then we will have a conversation about a real currency crisis."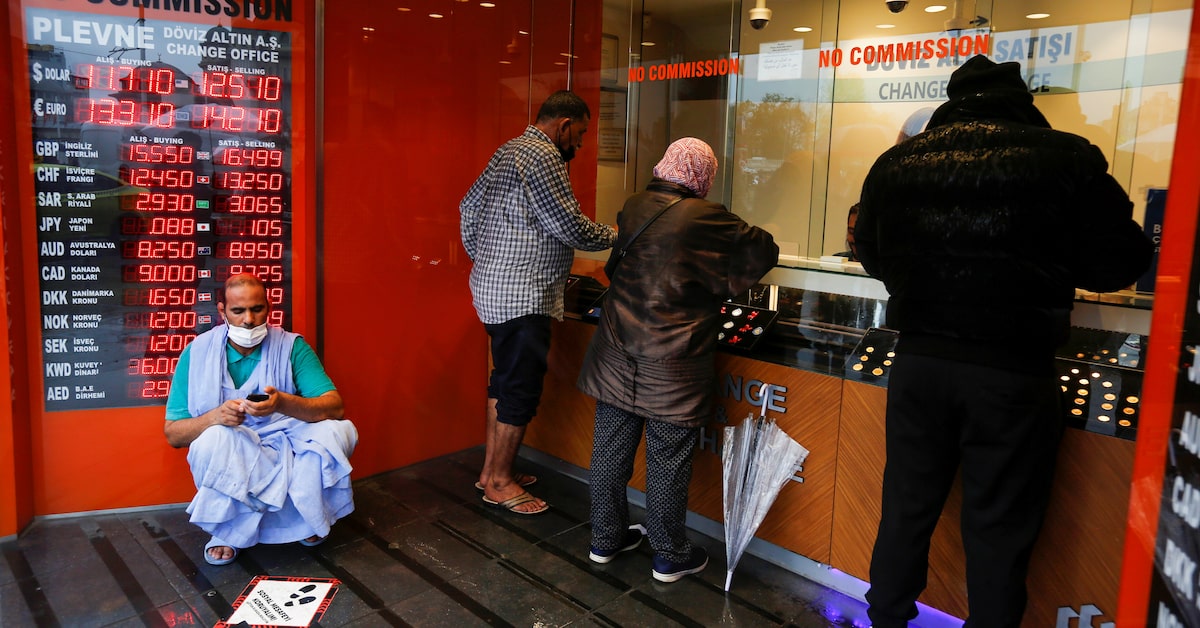 Turkey's lira nosedived more than 15% on Tuesday after President Tayyip Erdogan defended recent rate cuts and vowed to win his "economic war of independence", despite widespread criticism and pleas to reverse course.
www.reuters.com
That will be start of a capital flight pattern...that is when you see catastrophic inflation...as principal backing bulk to support liquidity is stripped away leaving (even more) excessive liquidity chasing what little is left/stuck.
I dont think Erdogan will risk having that happen...but who knows.
They need someone sane + independent in central bank to stabilise....the insanity has gone long enough surely?