Experienced member
Professional
Joined

Aug 24, 2020
Messages

1,605
Reaction score

5,631
Points

113
Nation of residence
Nation of origin
Turkish FAC conceptual-realized designs, will be presented in three parts:
I. Dedicated FAC platforms for TN-FAC project
II. FAC designs altered from patrol boat designs
III. FIC-FIB-FAB designs
FAC
: Fast Attack Craft
FIC
: Fast Intervention Craft
FI(A)B
: Fast Intervention/Attack Boat
TN-FAC
: Turkish New type FAC, also referred as (Turk tipi hücumbot -TTHB)
TN-FAC project requirements as stated by SSB:
- Search radar (Smart-S / Mar-D).
- CIWS/Point defence system (RAM variant)
- 76 mm naval cannon
- low RCS , low visual profile
- 60-65 knots maximum speed (revised to 50-55) at particular sea state, and 30 knots at a higher sea state.
- 8 SSM
- RWS
- ECS /EW units
Part I Dedicated FAC platforms
STM FAC 55: Conceptual design by STM, low visual and radar profile with streamlined design. Front facing hidden SSM launchers. Steel construction /possible aluminium supper structure, with planning hull form.
SSB has awarded a contract to STM, following model scale tests, for development of a FAC system. However final platform may have different mast to host more systems.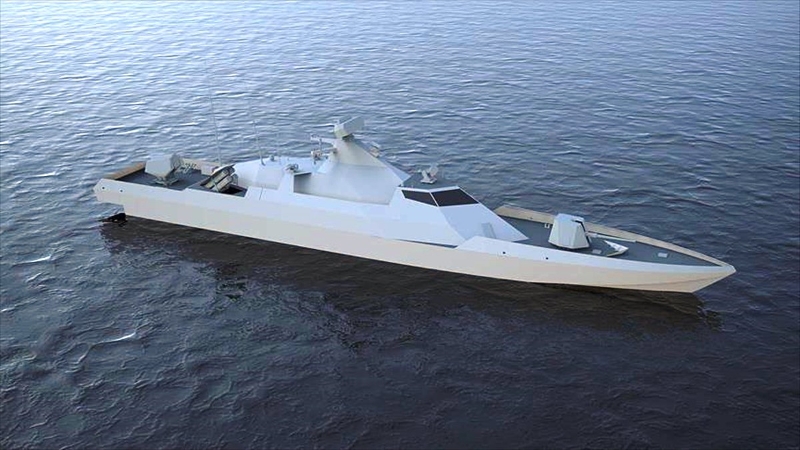 Yonca Onuk JV, offered one design, the new member of MRTP family, MRTP 49; Composite body and planning hull.
MRTP 49 (or 50+) presents 4 SSM, upgradable to 8 hidden in box launchers.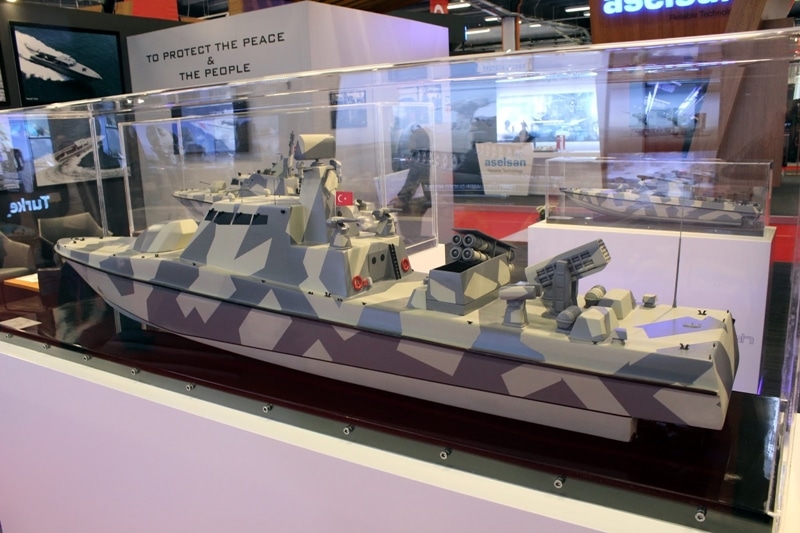 ARES Shipyard, 63/70 Atılgan developed in partnership with Rolls-Royce (patented hull-bulbous bow design of P2500).SSMs are on the deck, not hidden,Low profile- low RCS and simple supper structure design.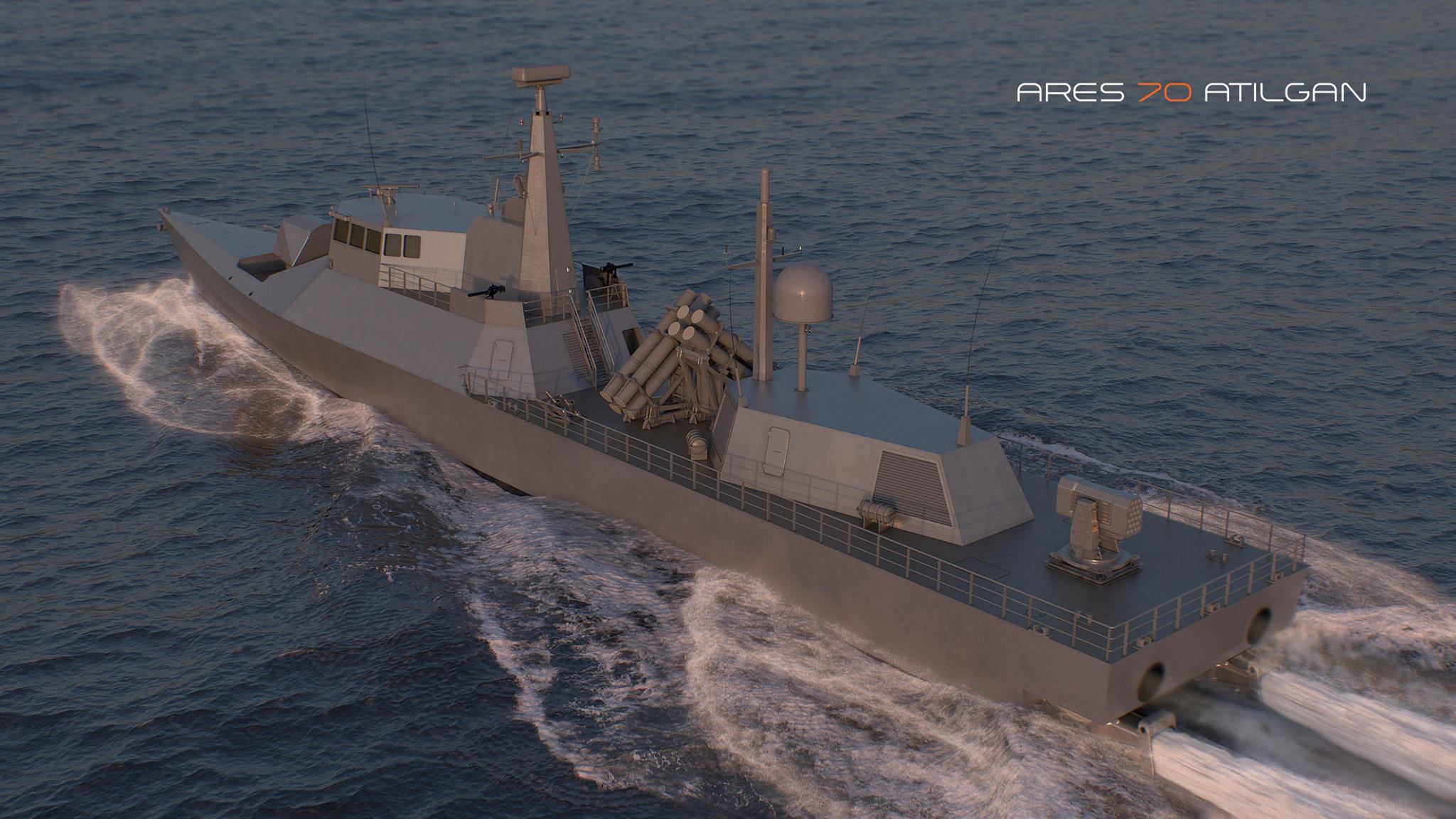 ADIK has revealed one of the earliest designs on TN-FAC, with similar bridge structure with Milgem ADA class and common antenna mast. The design has caught eye in the first time but later evaluations has made it obvious that RAM's vision is dramatically effected by large mast and bridge. Moreover, the platform had a higher profile which was not in lieu with requirements.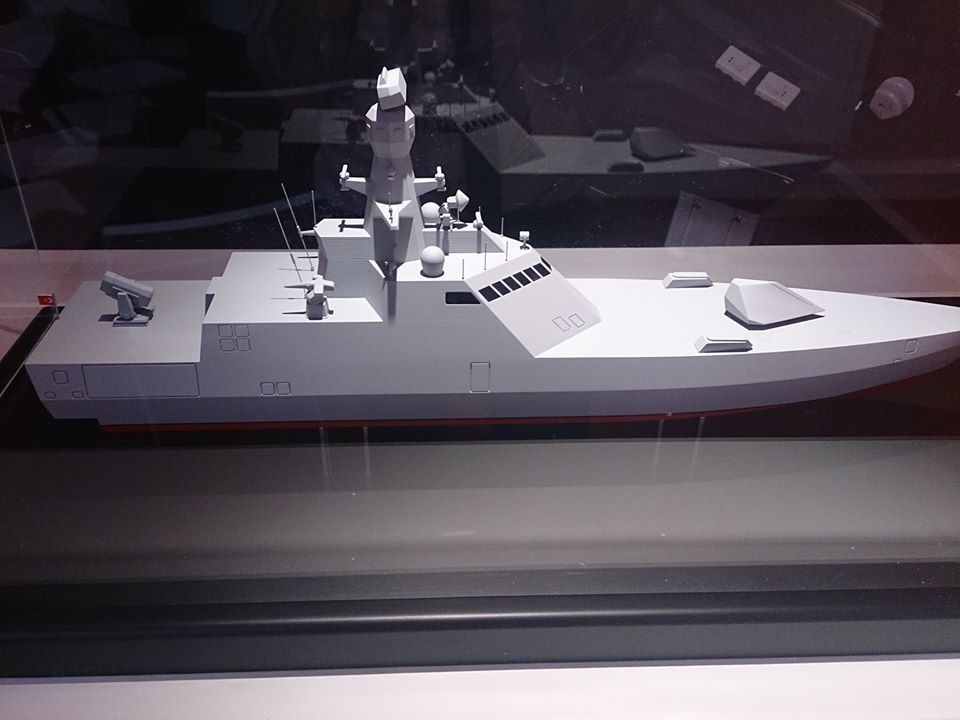 TAIS has presented a model similar to ADIK's with a conical mast with an axe /X or inverted bow design.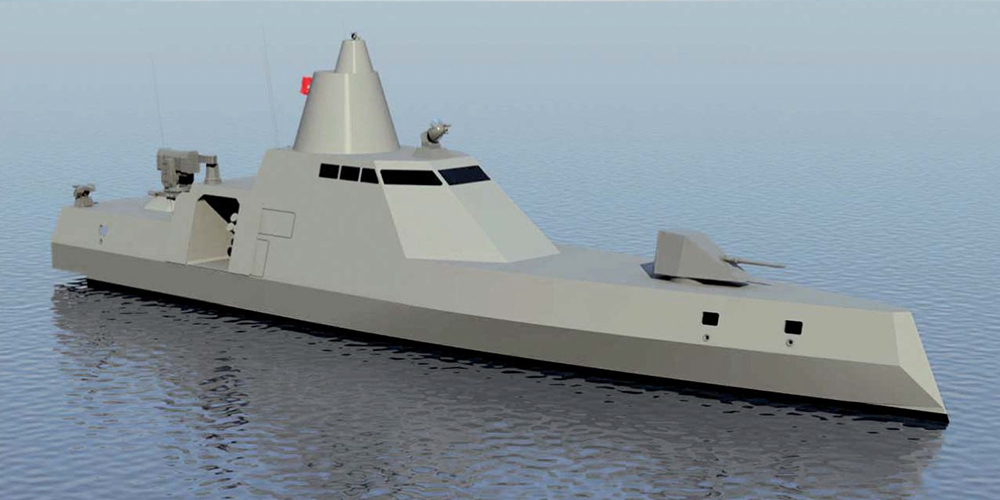 RMK Marine has presented two different designs, one seemed to be developed by themselves and other is based on TBS Yard's FBP-60. RMK FAC-1 had fixed panel aesa radar in cooperation with aselsan.
FAC-1:
FAC-2 (FBP -60):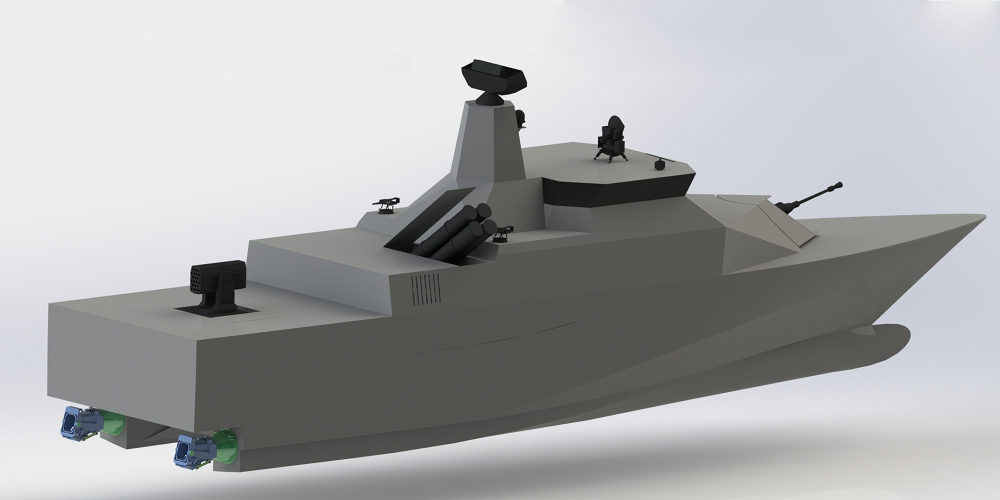 Dearsan has proposed a design similar to the YTKB with extended hull and more installed power: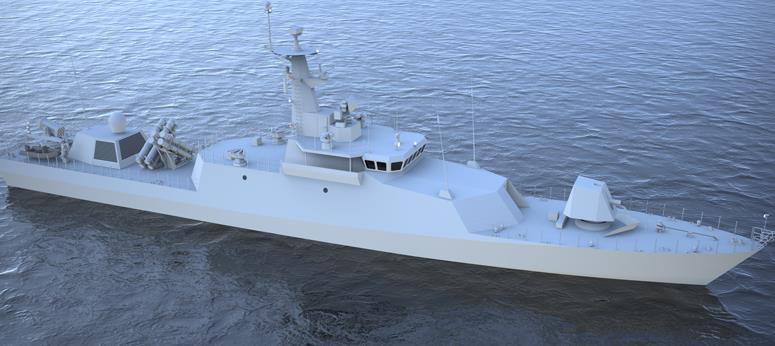 In addition, several companies/shipyards has published designs:
Istanbul shipyard has proposed 2 designs, one of them was Surface effect ship.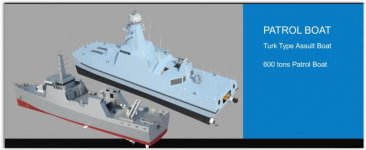 Selah shipyard has presented a design similar to ADIK's with a simpler mast.
-Image is avaliable at TAIS' website.
Desan shipyard has presented a simpler design, developed by a local design office -turkmarin.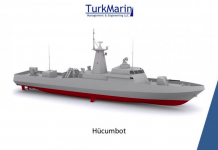 Last edited: