Ukraine received the first self-propelled guns
"

Zuzana"

from Slovakia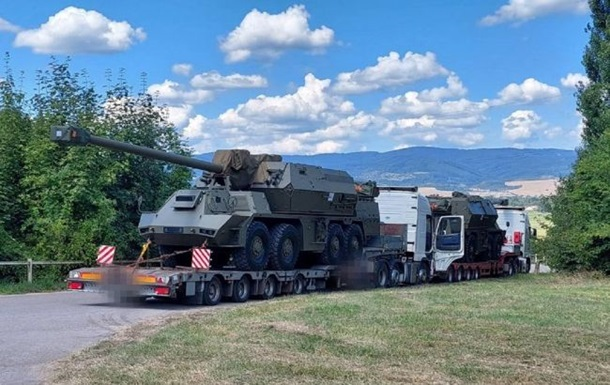 Slovakia handed over the first four Zuzana self-propelled artillery mounts to Ukraine. Slovak Defense Minister Jaroslav Nagy announced this on Twitter.
The Zuzana 2 is an upgrade of the previous Zuzana in 155mm. In 2018, the Slovak army purchased 25 gun mounts. They were handed over to the army last July to replace the previous generation.
The gun mount, thanks to a barrel length of 52 caliber instead of 45, is capable of firing at a maximum distance of up to 40 km. The turret is capable of turning 360 degrees, and thanks to the automation, the number of crew members has been reduced from 4 to 3. The howitzer also has an automatic loader, which allows you to fire in MRSI mode - several shells can hit the target at the same time.