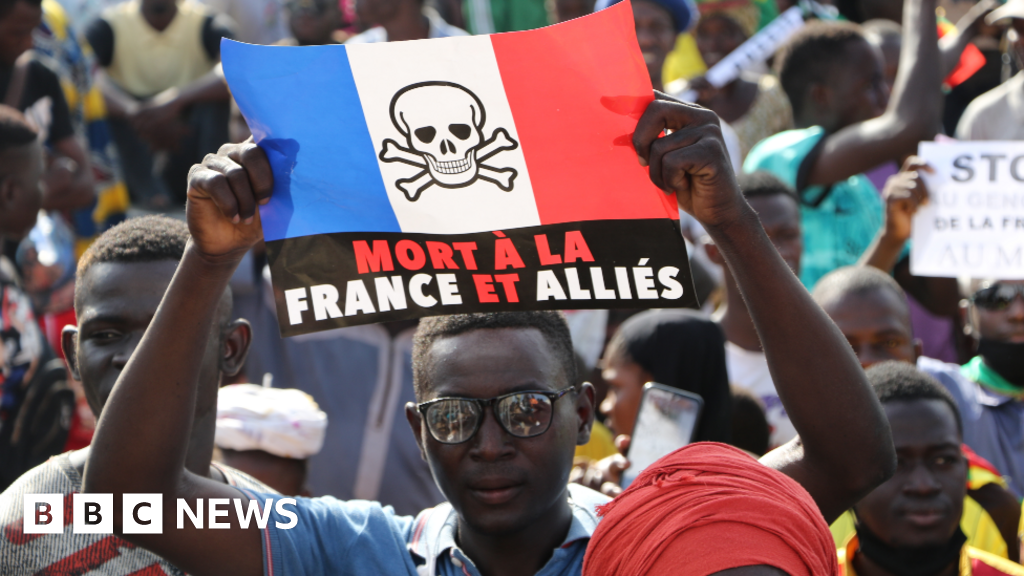 Despite engaging better with the African continent recently, the ex-colonial power faces a backlash.
It all started so positively. Where have things gone wrong? Why does France now appear so unpopular in Africa?

French President Emmanuel Macron has increased aid to the continent, begun

the return of cultural artefacts stolen during the colonial wars

and reached out beyond the usual inter-government ties to engage younger generations and civil society.

He has kept French troops in the Sahel to fight the jihadist militants that kill so many local civilians, police and soldiers and supported the regional bloc Ecowas as it tries to defend electoral politics against military takeovers.

This year he flew to Rwanda

to publicly acknowledge French failures during the 1994 genocide

.

Yet his country is now the target of embittered African complaints and criticism on a scale that is probably unprecedented.
Last edited: