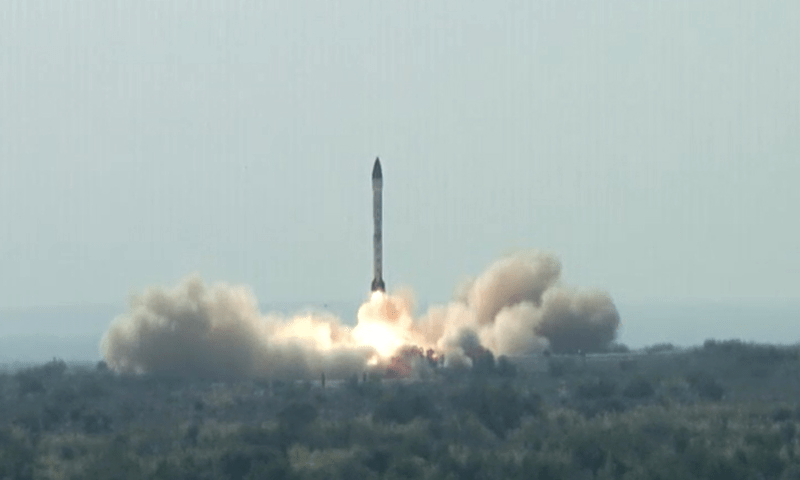 Pakistan conducted a successful flight test of the Ababeel Weapon System on October 18. — Photo courtesy Radio Pakistan
In a statement, the Inter-Service Public Relations (ISPR) said, "Pakistan today conducted a successful flight test of Ababeel Weapon System. The test flight was aimed at re-validating various design, technical parameters and performance evaluation of different sub-systems of the weapon system."
The launch was witnessed by Chairman Joint Chiefs of Staff Committee General Sahir Shamshad Mirza, senior officers from the Strategic Plans Divison and Strategic Forces Command as well as scientists and engineers from Strategic Organisations.
The ISPR said the missile system was "aimed at strengthening deterrence and enhancing strategic stability in the region through the operationalisation of Full Spectrum Deterrence in the overall construct of Credible Minimum Deterrence".
On the occasion, the CJCSC appreciated the technical prowess, dedication and commitment of all those who contributed towards the successful test, the statement said.
It further stated that President Dr Arif Alvi, caretaker Prime Minister Anwaarul Haq Kkar and the services chiefs congratulated all members of the Strategic Forces on the achievement.
---
ISPR says CJCSC Gen Sahir Shamshad Mirza witnessed the launch along with other senior officers.
Sometimes i just forget Subcontinent is still locked into a nuclear arms race. Anyway, I guess it is a big deal for Pak Strategic Force Command.
It is important to note, Ababeel is Pakistan's first and only MIRV (3x 500kg warheads) capable Strategic nuclear weapon delivery system.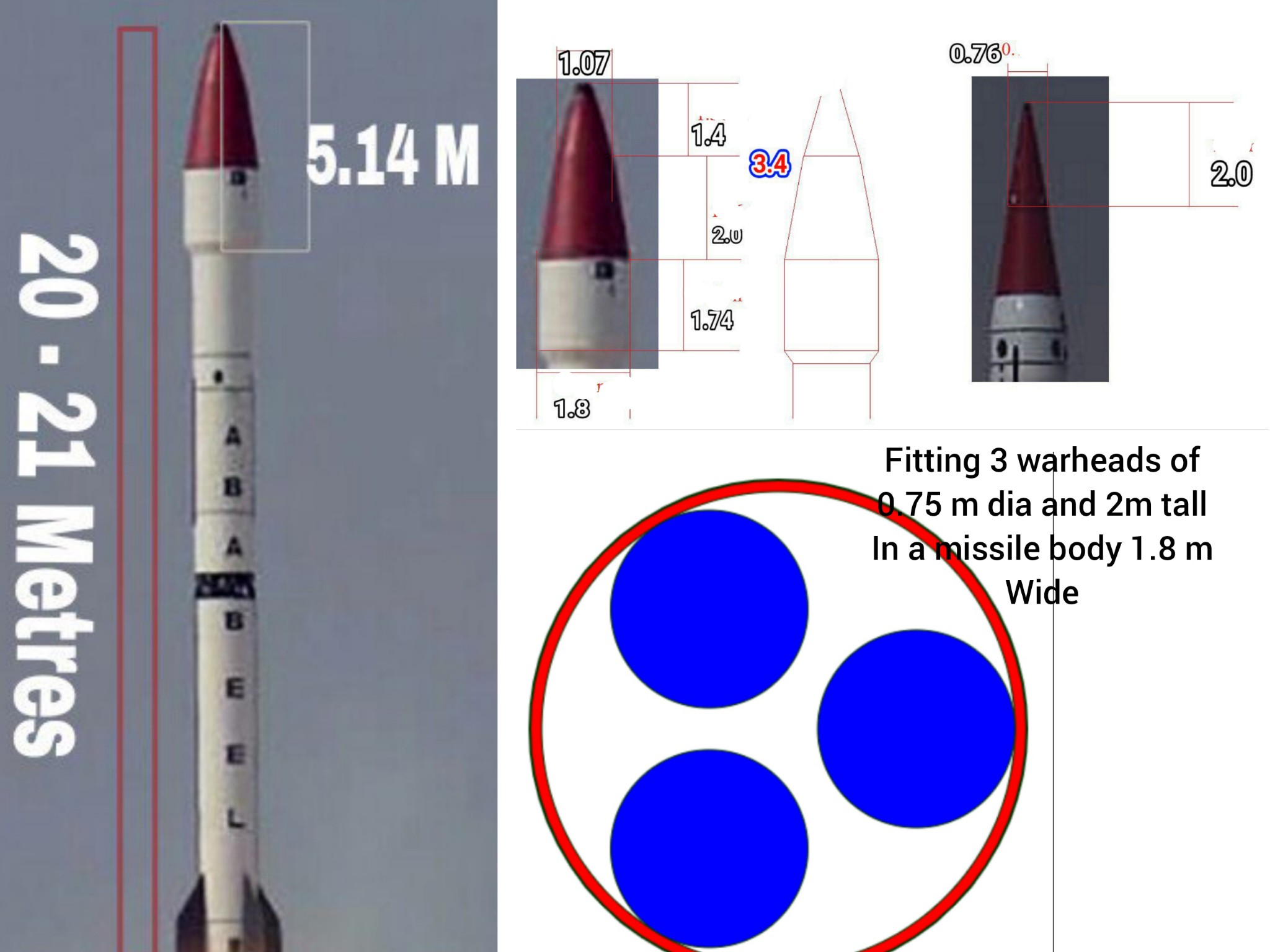 "The missile has a length of 21.5 meters and a diameter of 1.7 meters and is designed to carry both conventional and nuclear warheads. It has
multiple independently targetable reentry vehicles
(MIRV), demonstrating South Asia's first MIRV payload. It has a maximum range of 2,200 kilometres (1,400 mi). As such, it would be Pakistan's first missile with this capability. It can carry total 1,500 kg ( 3,307 lb) warhead , which consists of three standard warheads of 500 kg ( 1102.3 lb) each or 5 of 300 kg ( 661.4 lb) or 8 maximum Warheads weighing 185 kg (408 lb)"
They first test fired it in 2017.
Missile has a range of 2,200km, capable of delivering multiple warheads using MIRV technology.
@TR_123456
@Nilgiri
@Gary
@Ryder
@Sanchez
et al.
Last edited: